September 6, 2019 0 Comments Best Beaches in The World, Destinations
4 Family-Friendly Beach Destinations Near Manila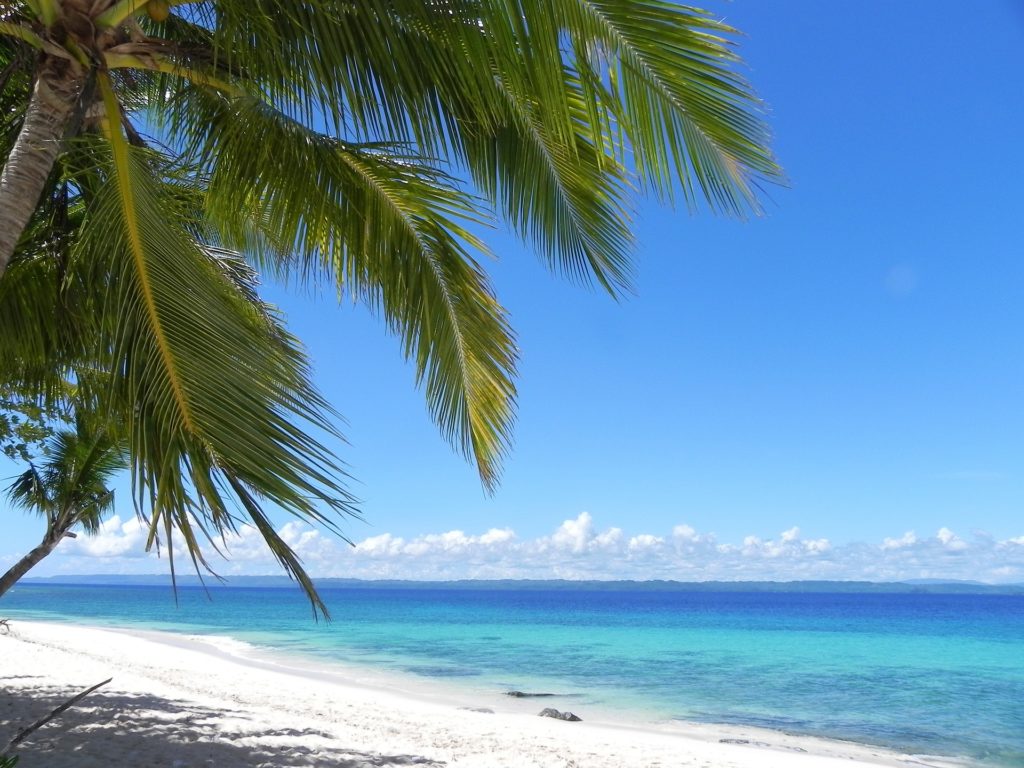 Escaping Manila's hustle and bustle doesn't really require a plane ticket and massive advanced planning. Give your family a memorable vacation with some dose of vitamin-sea, courtesy of beach resorts near the Philippine capital.
These Luzon beaches may not have the famed white sands of Boracay or the spectacular island hopping tours of El Nido, but rest assured that each one of them comes with its own charm and fun activities for the whole family to enjoy.
Without further ado, here are some of the kid- and family-friendly beaches near Manila that you need to check out.
Subic Bay Beaches in Zambales
Distance from Manila: 160 km
Travel Time by Car: 2-1/2 hours
For years, Subic has been the go-to place of many Metro Manila residents for family vacations. The shoreline is so long—spanning the provinces of Zambales and Bataan—and it even includes the actual Subic Bay Freeport as well. Over the years, many more tourist attractions opened in the area to further attract family vacationers from Manila and nearby provinces.
There are a variety of hotels in Subic that are very affordable and spacious for the whole family. If you want to get the most out of your stay, choose a centrally located accommodation near the beach and other attractions such as the Zoobic Safari and Ocean Adventure. Other activities such as island hoping, banana boat rides, jetski rides, and paddle boating are also available at some resorts.
Puerto Galera in Mindoro
Travel Time by Car: 4 hours
Puerto Galera is another favorite vacation destination that's near the capital. With its white, pristine beaches, it was granted exclusive membership to the prestigious Most Beautiful Bays in the World club in March 2000. The bay also boasts largely unexplored mountain ranges, a mangrove park, and a tall waterfall that's open to tourists.
There are a lot of adventurous activities to be enjoyed on Puerto Galera that are also kid-friendly. Older kids will definitely love snorkeling, playing paintball wars, riding on go-karts, and off-roading. Meanwhile, the whole family can bring the little ones on an island hopping tour, a picnic at the Tamaraw Falls, or simply swimming and building sand castles at Puerto Galera's many white sand beaches.
Laiya in Batangas
Distance from Manila: 140 km
Travel Time by Car: 3 hours
Laiya is arguably the top beach destination in Batangas, located at San Juan. Unlike other Batangas beaches, Laiya features a white-sand shoreline that's often compared to Boracay. The beach is very idyllic, with the clear blue waters of the sea providing a striking contrasting against the light color of the fine sand. Verdant forests and mountains also surround the 1.5-hectare beach, making it a true tropical paradise that's unbelievably easy to access.
Young kids will enjoy swimming in the shallow waters of the beach that's teeming with marine life, while older kids and their parents will be able to enjoy activities such as kayaking, snorkeling, and boat tours.
Another new attraction in Laiya that is worth checking out is the Laiya Adventure Park. As the name suggest, this park caters to thrill-seeking families with activities like wall climbing, rappelling, aerial walks, ziplining, free falling, ATV rides, and downhill tubing. They also have a giant swing and an infinity pool for cooling off.
Morong Beaches in Bataan
Distance from Manila: 175 km
Travel Time by Car: 3 hours
With new family-friendly resorts popping up along the coast of Morong in Bataan, the beaches here are fast becoming the new favorite of people looking for some family bonding time. The fine white sand of the beaches is also an excellent material for every kid's imaginary castle.
A trip to Bataan likewise presents an opportunity to revisit and learn about our country's history. You can set aside time to visit Bataan's historical spots such as Mt. Samat Shrine of Valor, Death March Marker, and the World War II Museum. Just a short ride over to Bagac, your family can enjoy a tour of the Las Casas Filipinas De Acuzar, a one-of-a-kind heritage-themed resort that features old Filipino houses and antiquities. Lastly, a unique tour of the Bataan Nuclear Power Plant is also available to the public for those who want to learn about how nuclear power works.
Pack your bags, load the kids into the car, and head-off to your nearest beach to escape the grinding city life of the Metro. You don't need a passport or a plane ticket to get the best beach vacation, so make sure to bring the whole family along!
---