November 28, 2019 0 Comments Beach Tips, Best Beaches in The World, Destinations
The 5 Best Beaches In The Caribbean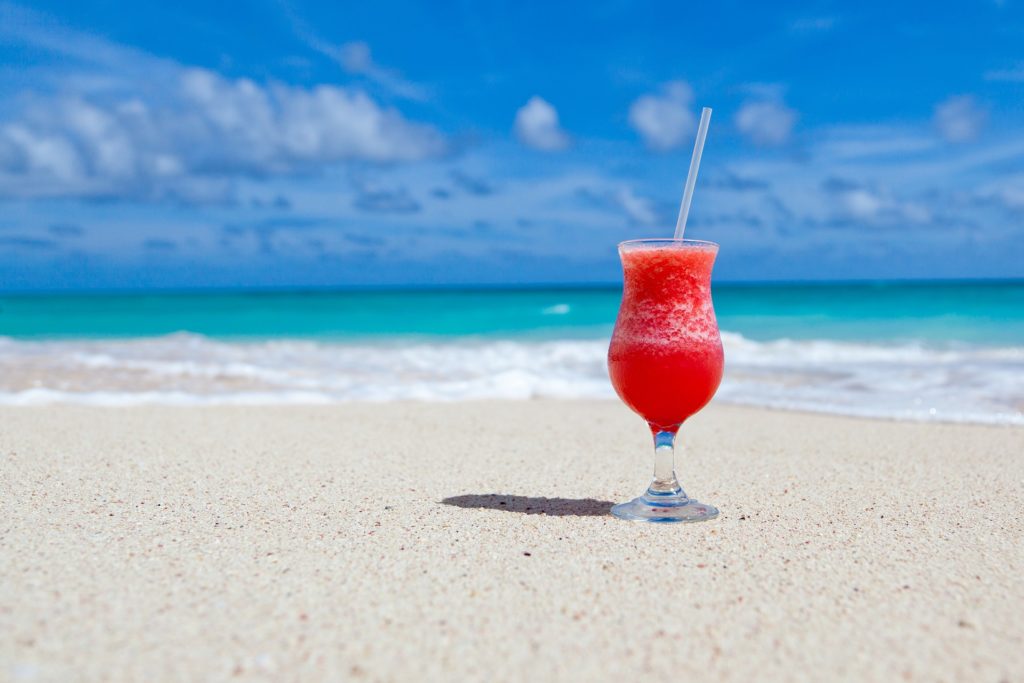 We're at the tail end of 2019, and the nights have never seemed darker, gloomier, or colder. Summer feels like it was a long time ago, and although we're trying to stay excited about Christmas, at the same time we all wish we could be somewhere warmer and less damp. We are, of course, referring to being on a world-class beach somewhere with a cocktail in our hands, and no cares in the world!
There's not a lot we can do about the weather other than waiting it out until it improves, and so if we want to go and find the sun, we're going to have to travel. That leads us to the topic of this article:- the best beaches in the Caribbean. While it might be wet and gray in North America and Europe, the Caribbean isn't currently experiencing that problem. This is the best time of year to go. December through to April is peak season for tourism, which means it's busy, but it's also enjoying its best weather of the year. If you leave it too long to visit, you'll end up in hurricane season, which begins in June. That isn't something you want to get caught in the middle of – the islands that bear the brunt of it take quite a beating.
Talking about Caribbean beaches is, for a lot of people, the same thing as talking about the very best beaches in the world. When we picture an idyllic beach – the type that serves as the main marketing point for the mobile slots game 'Here Comes Summer' – it's the pure white-gold beaches of the Caribbean that many of us have in mind. The fact that you might have to win a mobile slots jackpot on website like Amigo Slots or two just to be able to afford the price of travel and accommodation might be an issue, but if you have the means and the desire to visit, then don't let anything stop you. Unlike the mobile slots game, though, you don't want to be gambling on the quality of the beaches you visit, and so allow us to give you a hand with that. These are our picks for the very best of the many wonderful beaches in the region.
Shoal Bay, Anguilla
We could have picked several beaches in Anguilla, but Shoal Bay is arguably the pick of the bunch. The beach here is two miles long, and the sand is so pure and white that in places, it almost seems to turn pink, contrasting beautifully with the clear blue waters. It will be busy because its existence is hardly a secret, but there's enough room for everybody. If the lower beach is crowded, just walk a little further and make your way to the upper beach, which is likely to allow you more space. If you like to do a little bit of beach activity along with your sunbathing, you'll find facilities here for kayaking, snorkeling, swimming, and diving. Alternatively, just pitch up with a picnic hamper and enjoy the glorious sunset.
Pinney's Beach, St. Kitts and Nevis
If the two miles of perfect beach at Shoal Bay isn't enough for you, go to St. Kitts and Nevis and enjoy the four miles that Pinney's Beach has to offer instead. Nevis isn't as popular with tourists as some other Caribbean destinations, which means this is a great place to come and avoid the crowds. That makes it especially popular with couples, so if you're planning your Caribbean getaway to be a romantic one, this might be the place to go. Unlike many other beaches in the region, it stays open to visitors all through the night, and so you can even pitch a tent if you like. Just be cautious of the tide, and stick to the safe areas! You won't have trouble finding them – the coral reef keeps the water calm, and the swaying palm trees make for picture-book scenery.
Playa Bonita, Dominican Republic
We'd be doing you a disservice if we did an article about Caribbean beaches and didn't give away a little secret, so here it is. Playa Bonita in the Dominican Republic is the little spot of paradise that nobody's heard of. It's isolated to the point that even the tourism industry has barely encroached on it, and so this is as unspoiled as Caribbean beaches get. If you pick the right day or time, you might even get the entire beach to yourself. For those few glorious hours, you'll feel like a millionaire enjoying the views on your own private island. The water is, unsurprisingly, crystal-clear. The shoreline is fringed with palm trees for a little shade and privacy if things get a little too hot out in the open, and if you're culturally-inclined, you can even take a short walk and check out the Mayan ruins nearby.
Eagle Beach, Aruba
We're conscious that some of you will be looking for somewhere to take the whole family rather than finding a secluded romantic spot, and so we're happy to recommend Eagle Beach in Aruba. It's one of the busiest beaches in the whole region, but if you've come looking for family activities, you'd probably expect that. Because Eagle beach is so popular, it features a lot of great amenities, including restaurants and guided diving and snorkeling tours. They even provide picnic tables and chairs, so you don't have to worry about getting sand in your food. Some people even forego the nearby hotels and decide to camp on the beach for the duration of their stay, although that might not be the wisest move if you have young children – the beach stays open late, and you shouldn't expect to be able to get to sleep until long after midnight!
Pink Sands, Harbour Island, The Bahamas
The Guardian in Great Britain compiled a list of the 25 greatest beaches in the Caribbean a few years ago, and Pink Sands landed in the number one position. Who are we to disagree with that assessment? Pink Sands isn't just a name; it's an accurate description of the beach. Three miles of almost salmon-colored sand await you; nowhere else in the world have we found a beach that looks quite like this. Even though it's well-known throughout the world and therefore always busy, the local authorities in the Bahamas do an excellent job of keeping Pink Sands clean. You'll never see it looking anything less than perfect. You'll find one of the best diving sites in the whole world in Harbour Island if that's how you like to spend your vacation time, but you don't have to get involved in that if you don't want to. Just lay back, marvel at the perfection of the beach, and stick around for what might be the best sunset view on the planet.
---