June 18, 2019 0 Comments Best Beaches in The World, Destinations, Ocean Beach Bulletin
The top 10 best beaches in the world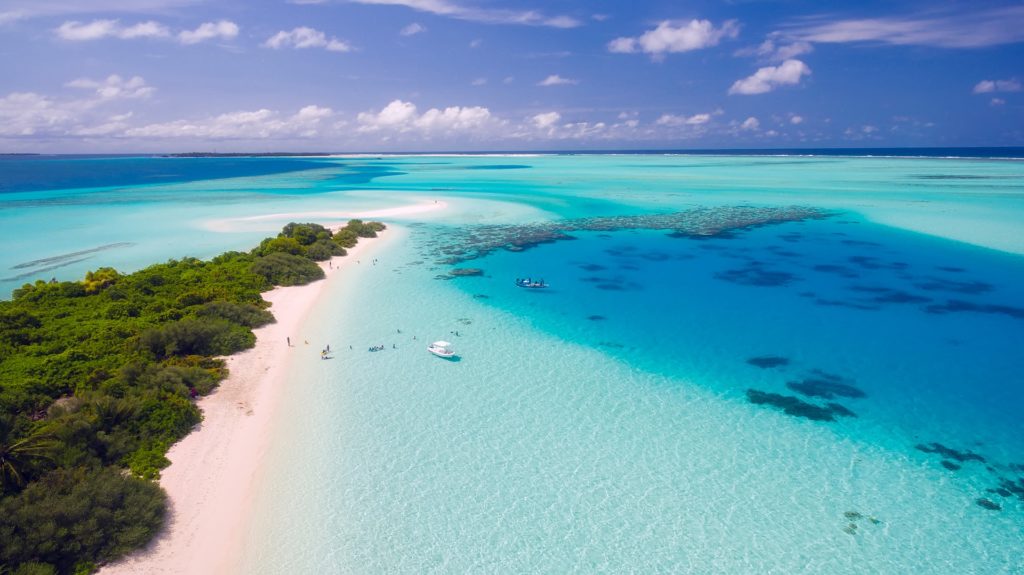 Pretty much everyone loves to go to the beach. So, if you're ready to take it to the next level, you can start traveling the world and seeing some of the best beaches in the world. You may think that a beach is just a beach, and how much difference could there be in another beach around the world. well let us tell you that there can be a huge difference. We have visited some beaches where you literally cannot enjoy the beach because part of your head is constantly telling you that it's not real as it's too beautiful. Sometimes we find ourselves wishing that there was an empty beer can or a snickers bar wrapper stuck in the sand so we can acknowledge that it's not a dream. Some of these places are so beautiful that the movie industry uses them for some of the most beautiful scenery in many movies. Here are some of our picks up some of the top beaches.
Grace Bay, Providenciales, Turks & Caicos
The first on our list is Grace Bay Beach in Turks & Caicos. Like many of the beaches on our list this time, it's not a particularly inexpensive beach to visit. There are luxury resorts all up and down the beach. You do not have to stay at the luxury resorts however, there are some less expensive places to stay, but generally, this is a world class resort and restaurant area. So, if you're looking to rub elbows with the rich this is one of the ones we would choose.
Whitehaven Beach, Whitsunday Islands, Australia
There are some pretty amazing beaches all across Australia, but Whitehaven Beach is one of the best in Australia, if not the world. It's part of The Great Barrier Reef in Whitsunday islands national park. You can double up with this beach and do some serious surfing, and some amazing diving.
Anse Lazio, Praslin, Seychelles
Another beautiful beach with some amazing diving is in Seychelles. It has been considered to be one of the best diving spots in the world. Smack in the middle of the Indian Ocean near Madagascar and Zanzibar, it is definitely a beach to see.
Horseshoe Bay, Bermuda
Bermuda has always been a favorite vacation spot for many beach goers. Bermuda's Horseshoe Bay is one of the more popular beaches, but the place you really want to see is Port Royal cove. Shallow water and pink sand makes it seem like something out of a dream. There is also an equestrian center nearby where you can rent a horse to go riding along the trails to the sea.
Navagio Beach, Zakynthos, Greece
While Greece is not a country we immediately think of when we think about beaches, it does have some amazing beaches. Navagio beach, or smugglers cove as the locals call it, is a beautiful place to go explore and do a little diving. For those of you that love your diving, there's a famous shipwreck just off the coast at this location. The weather is amazing and as it's a cove, it never gets too windy.
U.S. Virgin Islands
You may not think of the Virgin Islands when you think of beaches, but when you hear names such as St. John, St. Thomas and St. Croix you definitely start too. These beaches have something for everybody. From the quiet to the overcrowded photogenic. All three should definitely be on your beach bucket list.
Banana Beach, Koh Hey (Coral) Island, Phuket, Thailand
A best beaches list would not be complete without at least one from Thailand. Although there are many beautiful beaches in Thailand, many of them easily reachable by tourists, the banana beach takes a little bit more effort to get to but is well worth the trip. If only to avoid the crowds. There is not much in the way of restaurants and amenities, but there's enough to enjoy the day and the beauty is overwhelming.
Reethi Rah, North Malé Atoll, Maldives
The Maldives is another "must" to include in the beach list. There are literally hundreds and hundreds of places here so you have more than enough to choose from. Everything from the highest of luxury to those where you can enjoy them by yourself, it's all here. Pick your poison and explore.
El Nido, Palawan, Philippines
Palawan in the Philippines does not get the same recognition or justice as Thailand, but the features can be just as beautiful. The water looks like you're sitting in a corona commercial as it is just so blue and clear. The beaches are easy to get to and as a bonus, the resorts and restaurants in the area are extremely inexpensive. You will feel your living a Gucci lifestyle on a McDonald's budget.
Honokalani Beach, Wai'anapanapa State Park, Maui, Hawaii
And of course, we have Hawaii to close our list with. Hawaii has some of the most photographed beaches in the world. There is a reason for that. If you want something that looks like it came from a postcard then Hawaii is the place. In fact, we find we have many deja vu moments in Hawaii on the beach when we see trees and scenes that we have seen many many times before from some movie or image.
Whatever your taste in beaches, whether it's quiet and peaceful and secluded, or full of life, or as much luxury as you can physically stand, these beaches have it all. You really owe it to yourself to travel the world and see some of these places for your beach bucket list, the bragging rights alone will keep you in conversation for years to come. Dip your toes in some of the best sand in the world and you will never regret it. Go explore.
---