July 10, 2023 0 Comments Real Estate
The Ultimate Guide to Real Estate Prospecting Tools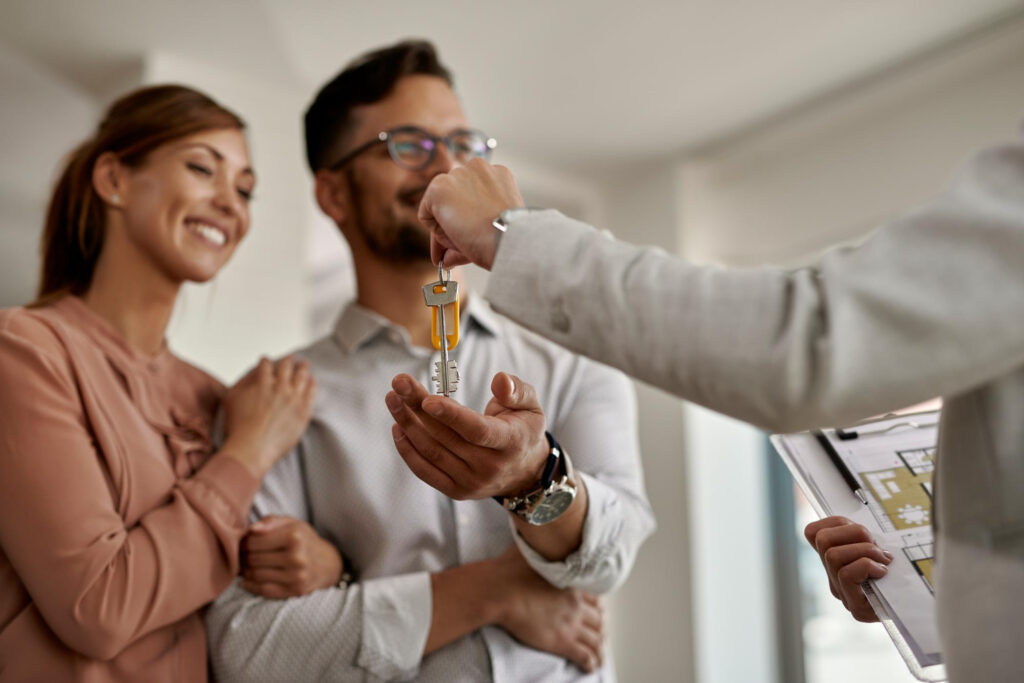 New clients are essential to the success of a real estate agent's firm, but they don't just appear. Farming or prospecting is a significant portion of what realtors do to grow their client base.
Start by creating a daily prospecting goal for yourself. As you become more accustomed to the treatment, it will feel like a natural part of your routine.
Referrals
Real estate is a relationship business, so it makes sense that referrals are a key part of any agent's strategy. Clients trust realtors more when they come with a recommendation from a trusted source—and that's why referrals are one of the most effective real estate prospecting tools available to agents.
The best way to get a steady flow of referrals is to work your sphere of influence (SOI) hard. Whether hosting housewarming parties for new clients or throwing SOI appreciation events like cookouts and cocktail parties, these tactics are an easy way to generate repeat and referral business.
You can also host workshops on topics your SOI is interested in, such as how to stage a home for sale or the best ways to increase curb appeal. These seminars are a great way to meet potential buyers and demonstrate your expertise. Plus, they encourage your SOI to share the event with their connections online.
Real estate prospecting takes time and effort—but it's essential to any real estate career. Set aside a specific amount of time each day to prospect and track your progress using a tool such as a CRM. With some consistency and helpful scripts, you can convert prospects into clients!
Social Media
Using social media as an essential real estate prospecting tool can be a great way to reach prospective clients effectively and efficiently. A solid platform will enable you to monitor and evaluate the effects of your marketing while offering insightful information about what functions well and what doesn't.
Many real estate agents use various tools and methods for prospecting, including networking events, direct mail, email marketing, and referrals. However, the most effective prospecting strategy combines multiple channels to increase the likelihood of generating new business opportunities.
Knowing your local community is important to any real estate prospecting strategy. Identify your target audience and create a list of prospects that match your ideal client profile. It will help you narrow your focus and ensure effective marketing efforts.
Another important real estate prospecting tool is to build relationships with potential clients and nurture them over time. It is where most of your long-term business comes from. The best way to do this is by building a strong Sphere of Influence (SOI), which includes your family, friends, coworkers, and other connections to lean on when looking for new leads.
Keeping up with SOI updates can be challenging, especially with a full schedule. Using a CRM with an automation funnel can help you stay on top of your SOI and move them into a follow-up sequence that reminds you to reach out every quarter or six months.
Cold Calling
Cold calling is an essential real estate prospecting tool because it allows you to reach out directly to prospects, introduce yourself and your services, and gather instant feedback. In addition, it's one of the most cost-effective ways to generate real estate leads.
It is more challenging than picking up the phone and calling anyone. Using a dialer to streamline and optimize the process to make the most of this method is best. Real estate agents can also create and implement a cold calling script to help them stay consistent in their approach and increase their success rate.
One of the most effective methods for generating real estate leads is to cold-call past clients who have recently sold or bought homes in your area. It will ensure they remain engaged with your brand and is an excellent way to keep the sales funnel moving.
Another good option is to utilize targeted area calling. To do this, identify the 30 or so homeowners who live in a popular neighborhood and contact them by telephone (or even door-knocking) when a new listing goes live, or a sale closes.
If you can secure a listing appointment with these prospects, you can move them into an automated follow-up funnel in your CRM to ensure they don't go cold. It can be a beneficial prospecting strategy for sellers who have had their properties listed for a long time with little interest or activity.
Email Marketing
Real estate agents rely on marketing tools to improve their communication with prospects and maintain their pipeline. These tools allow realtors to create custom marketing materials, including social media posts, flyers, and email campaigns. They also help them keep track of prospect contact information and prioritize leads.
The best real estate tools for realtors should be easy to use. They should also provide the functionality realtors need, such as a robust CRM and an email marketing tool with automation capabilities. A good CRM should also include integration capabilities, so realtors can develop more cohesive marketing campaigns and minimize bottlenecks in their workflow.
Another essential real estate prospecting tool is a database. Real estate databases are a valuable resource for prospecting because they contain information about property ownership, transaction history, and zoning regulations. They can also be used to generate lists of potential buyers and sellers. These lists can be used for cold calling or direct mail.
A geographic farm is one of the most effective lead generation techniques, and a great way to find new leads is by using RPR (Realtors Property Resources). Using RPR's mapping, search, and filtering features can help real estate professionals discover homes for sale in neighborhoods, locate FRBO listings, and find property owners who may have bought or sold their homes recently. They can also use RPR's labeling and CSV export features to create mailing labels or client contact records to use as a follow-up with clients.
---