July 8, 2023 0 Comments Best Beaches in The World, Destinations
12 of The Best Beaches in Venezuela
Venezuela's mesmerizing beauty is no secret to the world. Nestled on South America's northern coast, this scenic land is blessed with a myriad of natural attractions. Among these, the spectacular beaches of Venezuela stand out as a prime allure.
The country's elongated coastline, reaching out into the Caribbean Sea and the Atlantic Ocean, cradles countless charming beaches.
From the petite, secluded beaches to the vibrant, bustling ones, Venezuela offers a good beach somewhere for every preference. So, pack your beach essentials and prepare to explore the best beaches in Venezuela.
Coche Beach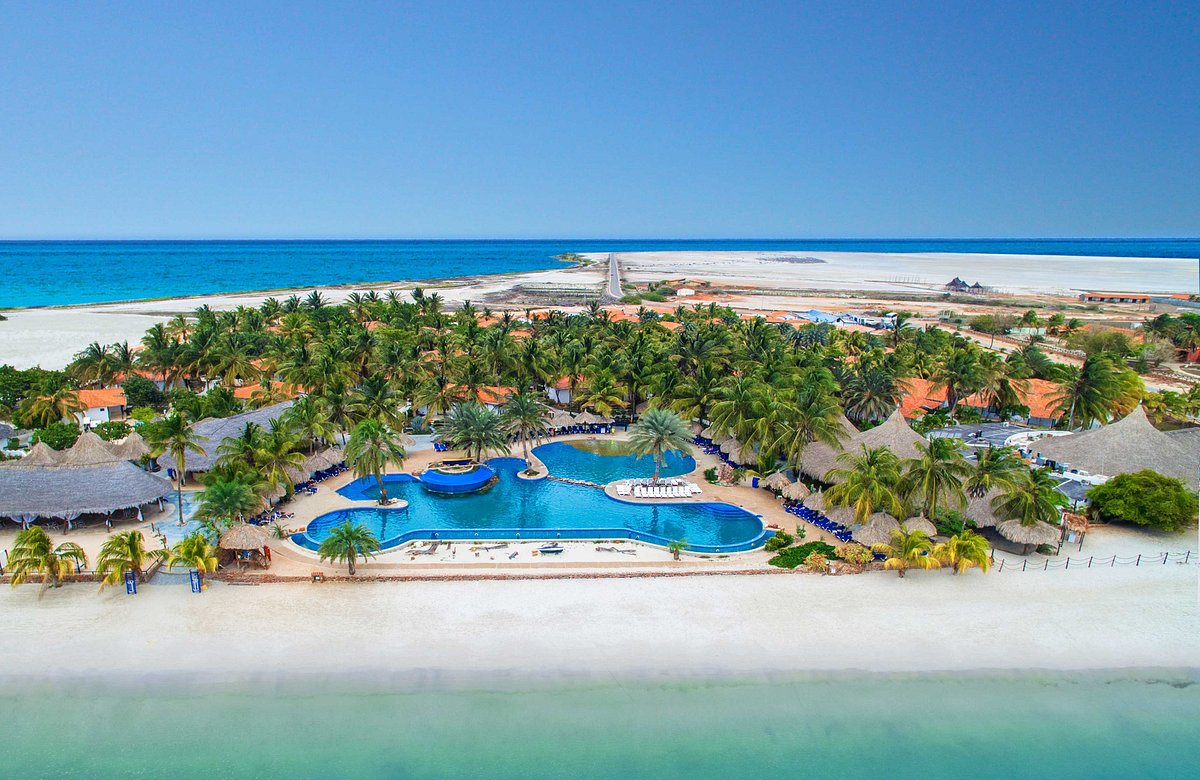 Starting off our beach exploration journey is the hidden gem of Coche Beach. For those who crave a tranquil tropical getaway far from the maddening tourist crowds, Coche Beach is the perfect destination.
Not only does it have top beaches that offer abundant sunshine for the sun worshippers, but it also has other beaches and provides a unique wildlife encounter. Here, donkeys, horses, and pelicans freely roam the sandy expanses, adding to the beach's charm.
Cayo de Agua
For the adventure seekers who love to tread the road less traveled, Cayo de Agua awaits. This slender beach might not boast of a wide sandy expanse, but its extended stretch promises an uncrowded beach experience.
However, keep in mind that the beach's remote location means you'll find limited amenities here. Yet, the pristine beauty of Cayo de Agua makes it worth the visit.
Playa el Yaque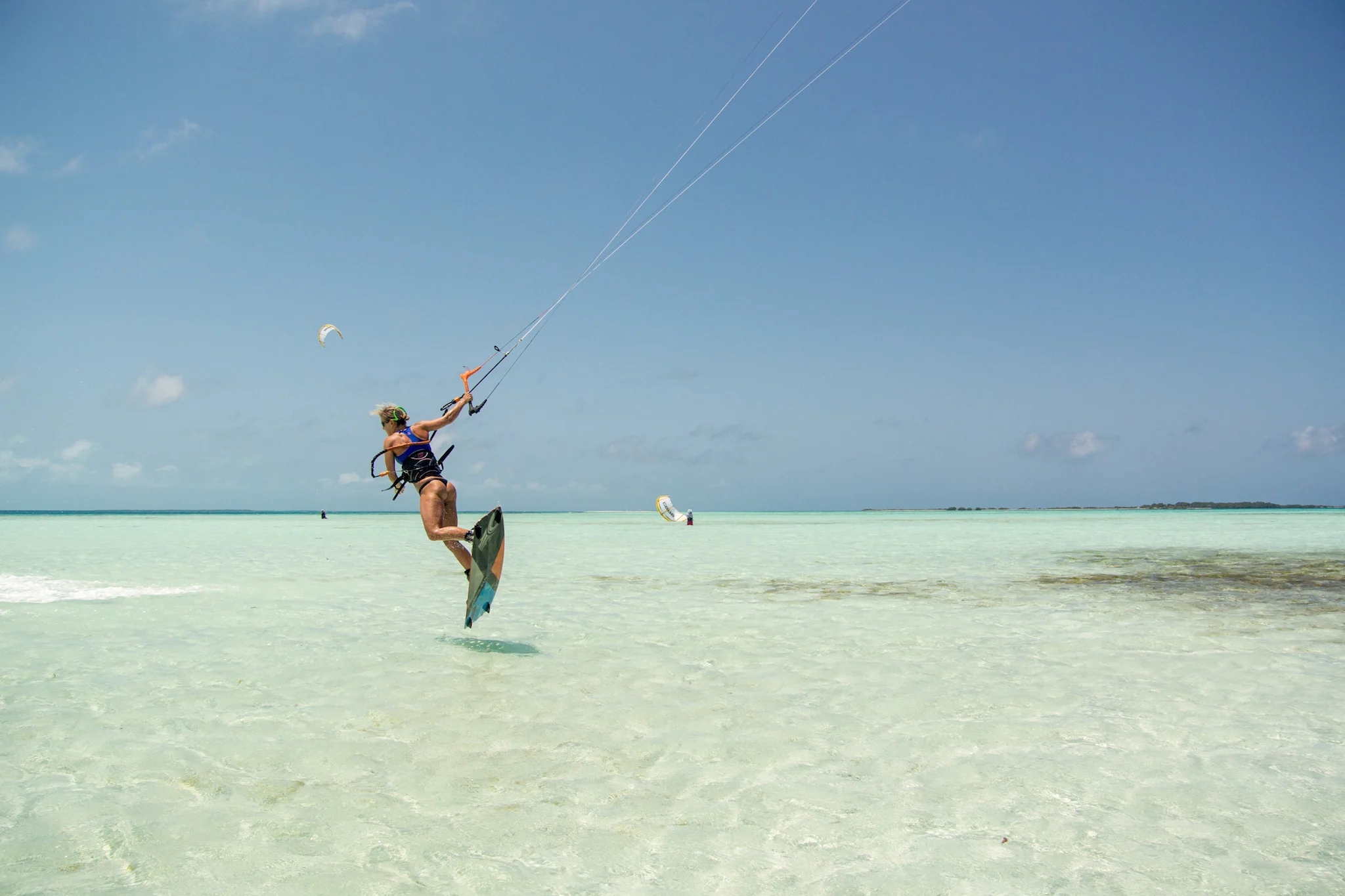 Situated on the picturesque Margarita Island, Playa el Yaque is a buzzing beach attracting numerous tourists. Known for its high-end hotels, diverse shops, and eclectic dining options, Playa el Yaque is the place to indulge in a luxurious beach holiday.
Its golden sandy stretches sandwiched between two majestic mountain ranges create a captivating backdrop. The beach is also a hub for thrilling water sports such as surfing and kite-surfing and kiteboarding.
Madrisqui Beach
Next on the list is Madrisqui, renowned for its family-friendly ambiance. Situated on the beautiful Isla El Gran Roque, Madrisqui boasts incredibly fine white sand that could easily be mistaken for sugar.
The shimmering turquoise waters and soft white sand create a perfect contrast with the white sands, making it a delightful spot for family outings. The gentle waves make it safe for swimming, and the beach's proximity to several bars and cafes ensures you can easily spend an entire day here.
Noronky Beach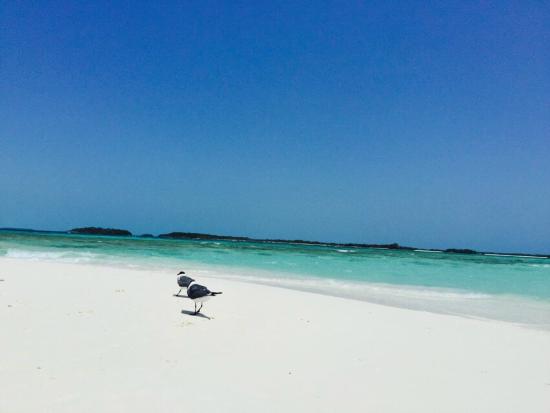 Touted as one of Venezuela's most beautiful beaches, Noronky Beach is a secluded sanctuary on Isla El Gran Roque. Owing to its remote location, the beach maintains a serene atmosphere, often allowing you to enjoy the white sandy beach and crystal-clear water all by yourself.
The thriving marine life in the ocean makes it an ideal spot for snorkeling even scuba diving. Don't be surprised if you spot sea turtles gliding past, adding magic to your beach experience.
Cayo Sombrero
Located near the Morrocoy National Park, Cayo Sombrero is a beach that screams Instagram-worthy. It features two wide beaches dotted with overhanging palm trees, creating an impressive sight.
The beach is a popular destination among campers who find the night ambiance enchanting. To cater to the visitors, the beach houses several restaurants offering delicious regional seafood cuisine.
Moreover, Cayo Sombrero is a haven for birdwatchers, boasting a rich variety of avian species that dot the sky in a mesmerizing dance. The crystal-clear water surrounding the beach is teeming with vibrant marine life, making it a favorite spot for snorkeling enthusiasts.
Adventure seekers can also partake in water sports like jet-skiing and kayaking. The beach's location near Morrocoy National Park provides an opportunity to explore the diverse flora and fauna of the region. Not to be missed is the breathtaking sunset that paints the sky with hues of orange and purple, providing an unforgettable end to a day at Cayo Sombrero.
Playa Parguito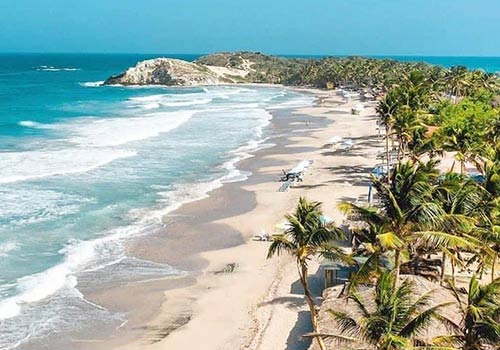 For those who love riding the waves, Playa Parguito on Margarita Island is an ideal destination. Stretching over 1 km, the beach is wide and less crowded, making it a surfer's paradise due to its bigger waves.
However, options for dining are limited here, so it's advisable to bring your own food and drinks. If you seek a relaxing beach side day trip, with a side of surfing, Playa Parguito should be on your list.
Beyond the appeal of surfing, Playa Parguito offers more to its visitors. Its expansive sandy beach provides ample space for sunbathing and picnicking, making it perfect for a day of leisure. Additionally, it is known for its oceanic waters, which provide a refreshing escape from the tropical heat.
Despite the limited dining options on-site, the nearby town has several restaurants like Arepas de Los Hermanos Moya and Bella Lora, where you can enjoy a variety of Caribbean and Latin cuisines. Lastly, its location on Margarita Island makes it easy to explore other attractions in the area, enhancing its appeal as a holiday destination.
Cayo Muerto
A part of Morrocoy National Marine Park, Cayo Muerto is a beach that nature lovers will adore. With its beautiful landscapes, dense vegetation near the beach, and crystal-clear calm waters, Cayo Muerto is perfect for families.
Given its popularity, it can get crowded during peak season, so consider visiting in the off-season for a quieter experience.
Cayo Muerto is not just about its serene beauty; it is also a gateway to exploring the marine park's vibrant biodiversity. The untouched vegetation near the beach is a haven for varied wildlife, adding an element of adventure to your trip.
The proximity to the resort town of Chichiriviche makes it convenient for visitors, offering a blend of tranquility and accessibility to nearby islands. Food enthusiasts will also appreciate the local culinary delights available in the nearby town, adding a gastronomic touch to the beach experience.
The park's conservation efforts ensure that Cayo Muerto remains an unspoiled gem, hence, making it an enticing choice for eco-conscious travelers.
Cayo Pirata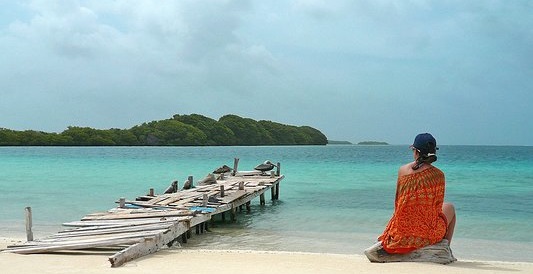 Located not too far from Madrisqui, Cayo Pirata is a small beach that guarantees a private and serene beach experience. What sets Cayo Pirata apart is its culinary offerings. Known for its seafood, especially lobsters, the beach is a must-visit for food enthusiasts.
Cayo Pirata also boasts a rich marine ecosystem, making it an ideal spot for scuba diving and exploration. The beach is dotted with quaint cabanas where visitors can relax, soak up the sun, and enjoy the stunning views of the turquoise sea.
Its unique location offers a mesmerizing view of the sunset, a sight that leaves every visitor awestruck. If you're lucky, you might even spot some of the elusive local wildlife.
The untouched natural beauty of Cayo Pirata, coupled with its gastronomic delights and calming environment, makes it an outstanding beach destination.
Mochima National Park
Located on mainland Venezuela, Mochima National Park brings together the best of land and sea. With its stunning white beaches, sparkling blue waters, lush forests, and hilly terrains, the national park offers a plethora of activities.
From swimming, climbing trails for hiking, snorkeling, to scuba diving, Mochima National Park is a haven for adventure junkies with its wide beaches lined with palms.
Beyond its natural beauty, Mochima National Park is a sanctuary for a wide array of wildlife. This includes endangered sea turtles, dolphins, and whales, adding a unique appeal for wildlife enthusiasts.
The park's underwater caves offer an exceptional experience for seasoned divers, and coral reefs teem with exotic marine life, making it a favorite spot for snorkelers. The park's 32 offshore islands provide an opportunity for island-hopping and exploration.
Despite the challenges it faces, the park's management is committed to conservation, which reassures visitors of their contribution to environmental preservation. This combination of adventure, biodiversity, and conservation makes Mochima National Park a must-visit destination and a Venezuela beach you can't miss.
Isla el Faro Beach
Sitting inside a cove, Isla el Faro is a beach that promises perfect tranquility. This golden Caribbean coast sandy beach and the inviting Caribbean Sea waters make it an excellent spot for swimming or paddling.
With a small pier housing several colorful boats and local restaurants offering fresh seafood, Isla el Faro is a relaxing retreat and one of the best beaches in Venezuela.
Additionally, Isla el Faro is a haven for nature lovers, offering breathtaking sunsets and a thriving wildlife, including a variety of bird species and marine life, adding to the beach's charm. For adventure enthusiasts, opportunities for water sports such as snorkeling and fishing are readily available.
The warm, friendly local community is always eager to share their culture, enhancing the overall experience at this beach. Moreover, the lack of commercial development keeps the beach pristine and gives visitors a chance to escape the bustling city life, making Isla el Faro a perfect beach destination
Cayo Carenero
Our final stop is Cayo Carenero, an island lined with endless beaches. The southern coast of the island offers a fabulous shallow lagoon with white sand and clear water, ideal for swimming.
The northern coast presents excellent snorkeling opportunities. Despite its popularity, the beach offers ample space to lay down your towel and soak in the sun.
Surrounded by the Caribbean Sea and the Atlantic Ocean, Venezuela beaches are a treasure trove of stunning beaches. Whether you're seeking a serene retreat, a family-friendly beach, or an adventure-filled destination, there's a beach in Venezuela for everyone.
Embark on a journey to explore the best beach in Venezuela. From sun-kissed sands to crystal-clear waters and exciting water sports, each beach offers a unique experience. With its diverse beaches, Venezuela is a paradise for beach lovers.
So, whether you're an adventurer, a peace-seeker, or a nature enthusiast, Venezuela's best beaches all promise to deliver a memorable beach holiday.
---