January 12, 2022 0 Comments Destinations
Three reasons to explore Corfu via a yacht charter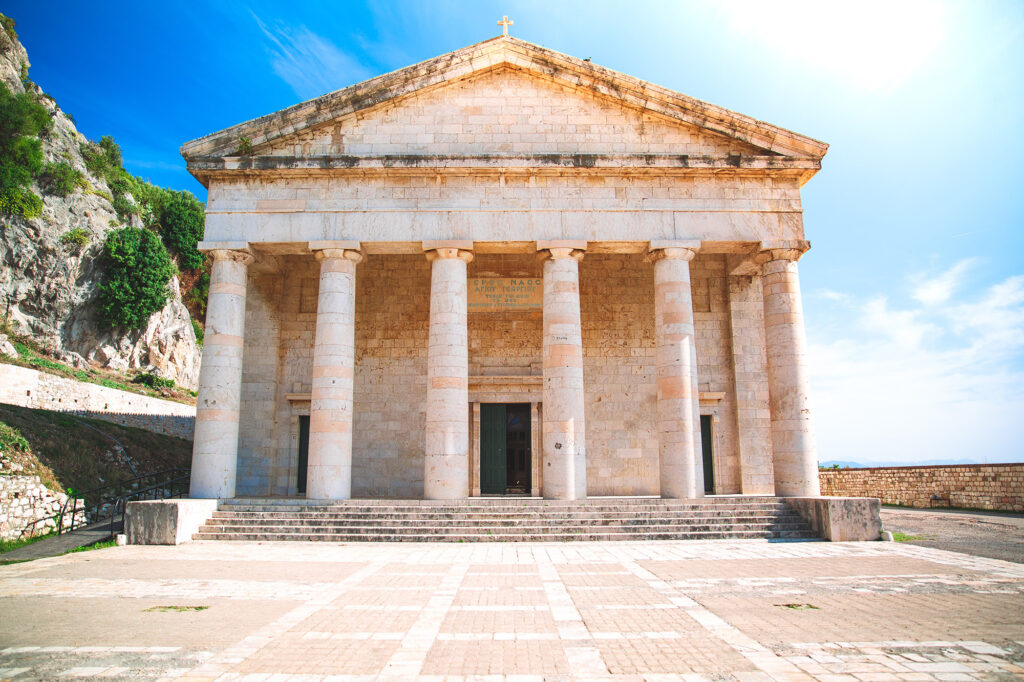 One of Greece's most beautiful yet rugged islands, Corfu is an ideal destination to begin or end a yacht charter among the Ionian islands. One of the first islands to open up to tourism, the island attracts thousands of visitors each year for a good reason. Its romantic landscapes are defined by rocky mountains and sandy beaches, while its rich cultural heritage reflects the years the island was under Venetian, French and British before becoming a part of Greece in 1864. Embracing its vibrant, cosmopolitan and multicultural charm, we share our top three reasons why you should explore Corfu via a charter yacht. 
Diving & Sun tanning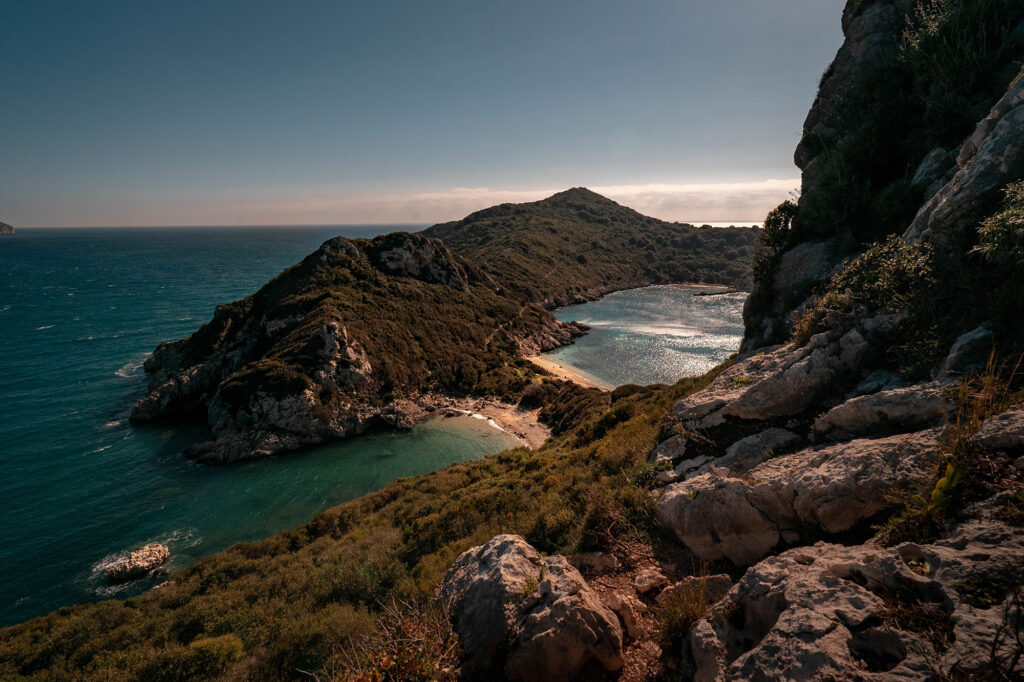 Home to more than 200 kilometres of coastline, Corfu is known for its breathtaking beaches and pristine waters. Ideal for those looking to unwind and relax on the sandy shores, visitors can choose from a number of beaches to visit, from the popular Glyfada to the golden sand Agios Stefanos beach and the famous Canal d'Amour. Legend has it that couples who swim together through the narrow canal at Canal dÁmour beach will get married soon.  If you are looking to avoid any crowds, you can also anchor your charter yacht out at sea and enjoy sun tanning on the deck before taking the tender ashore.
Corfu is also home to plenty of snorkelling and diving sites. The waters by Nissaki beach are known for excellent visibility and depths, and house a rich diversity of fish. Colovri is one of the top dive sites in the area due to its beautiful array of boulders, rocks and crevices. For those more advanced at diving, explore House Reef with depths of up to 19 metres and a plethora of soft corals. 
History & Culture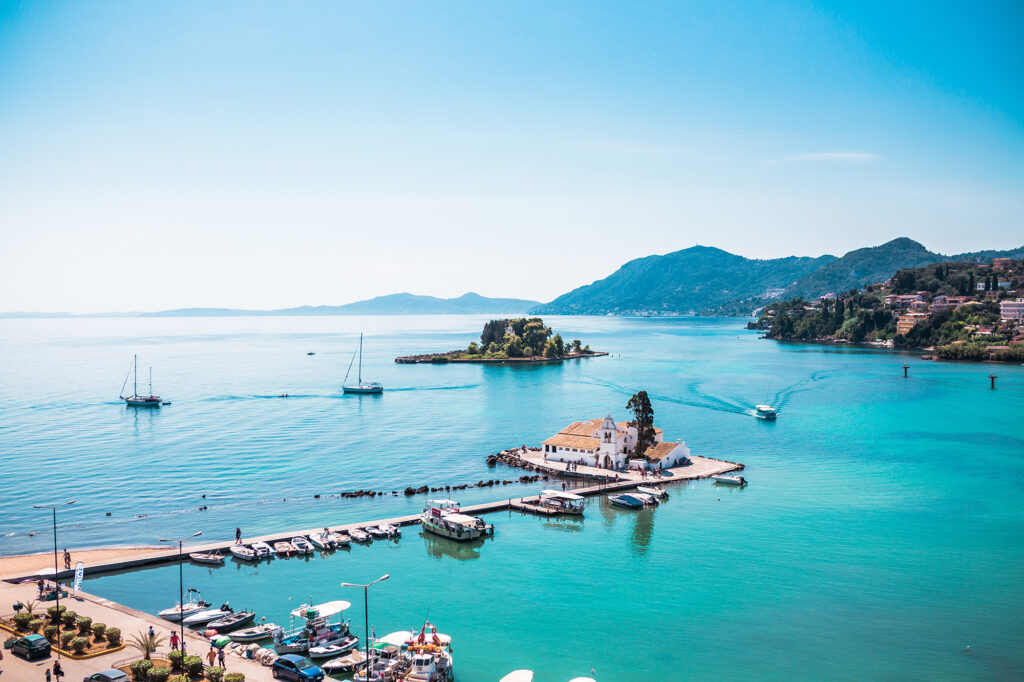 A rich realm of history and culture awaits you in Corfu The main town on the island, Corfu Town, is flanked by two imposing Venetian fortresses that reflect its diverse past. Explore the winding, medieval streets of the Old Town lined with beautiful Venetian architecture, with some areas dating back to the 8th century. Indulge in some shopping near the French-style arcade, with boutiques offering everything from local artisanal Greek products to international brands. Visit the Byzantine castle Angelokastro at the top of the highest peak of Corfu's shoreline which has roots going back to the 13th century. Take in the stunning views from the peak. Other notable historical sites worth visiting include Paleokastritsa Monastery, one of the oldest on the island, and the Grand Palace of St. Michael and St. George.
Dining & Dancing
Corfu is known for its delicious fine-dining options, with something to satisfy everyone's palette. Sample Mediterranean cuisine, authentic Italian dishes, local Greek dishes and more at the various restaurants and cafes located across Old Town. However, if you prefer to have a more personalised dining experience, you can always ask the chef onboard your yacht to prepare a menu completely catered to you and your guests' tastes and needs.
Afterwards, enjoy the vibrant nightlife in Corfu, which includes a variety of bars, intimate cafes and nightclubs where you can dance until the early hours of the morning. 
---