March 12, 2022 0 Comments Destinations
7 days trip on the Riviera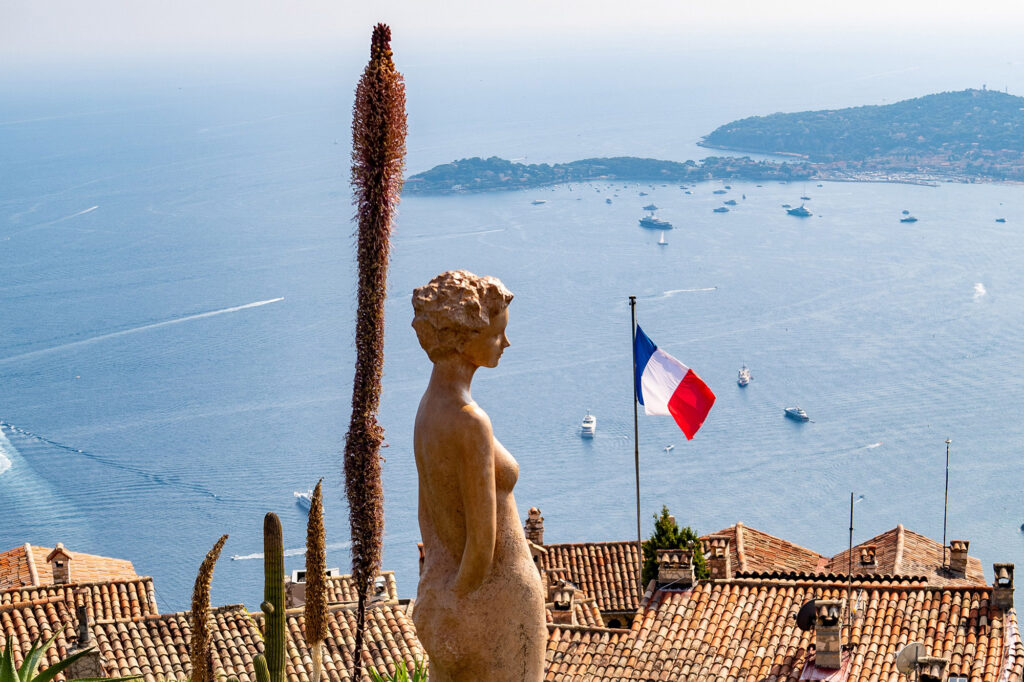 Balmy and welcoming Mediterranean climate, extraordinary azure waters, rich culture and history have always attracted the most demanding audience, from Russian tsars and British aristocrats, to the world's most known musicians, artists, celebrities, and businessmen. The French Riviera still remains a perfect place to get away and experience life at its finest.
The best two ways to get the most out of a week-long holiday is either by boat or by car – each, obviously, comes with its own advantages. In any way, the next destinations will be listed in the geographical order from west to east for your convenience so that you have the most memorable vacancies of the season.
Saint-Tropez and Ramatuelle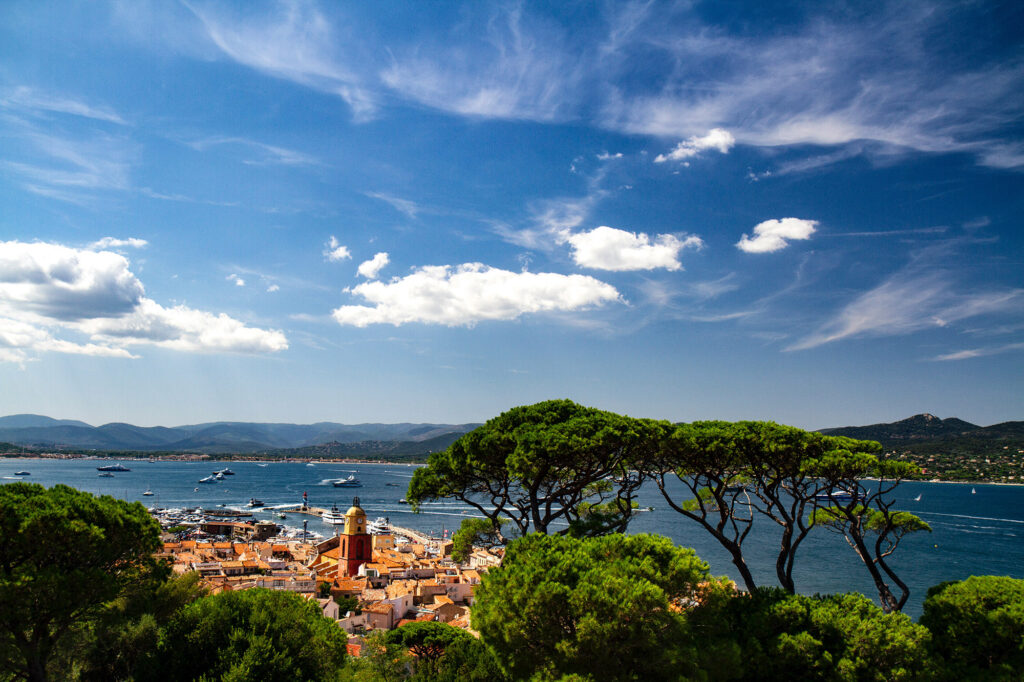 These tiny villages are known all over the world for phenomenal beaches, vibrant nightlife, and high-end hotels and restaurants. 
The Byblos and La Réserve Ramatuelle Hotel and spa will offer you the best stay for a night. 
While having a stroll around cute city centres, Port Grimaud, and trying a Tropézienne cake are a must-do, the best choice for soaking up the sun while sipping a glass of champagne is definitely a Pampelonne beach, hosting such prestigious beach clubs as Le Club 55, Byblos, Nikki beach, Verde and Bagatelle.
For a luxury experience, you may want to have a brunch at Dior des Lices and shop at the Chanel pop-up in the elegant villa La Mistralée. For nature lovers, there are such hidden gems as Plage de l'Escalet and Cap Taillat with unforgettable landscapes of rocks, white sand, and crystal clear blue waters.
Cannes and Antibes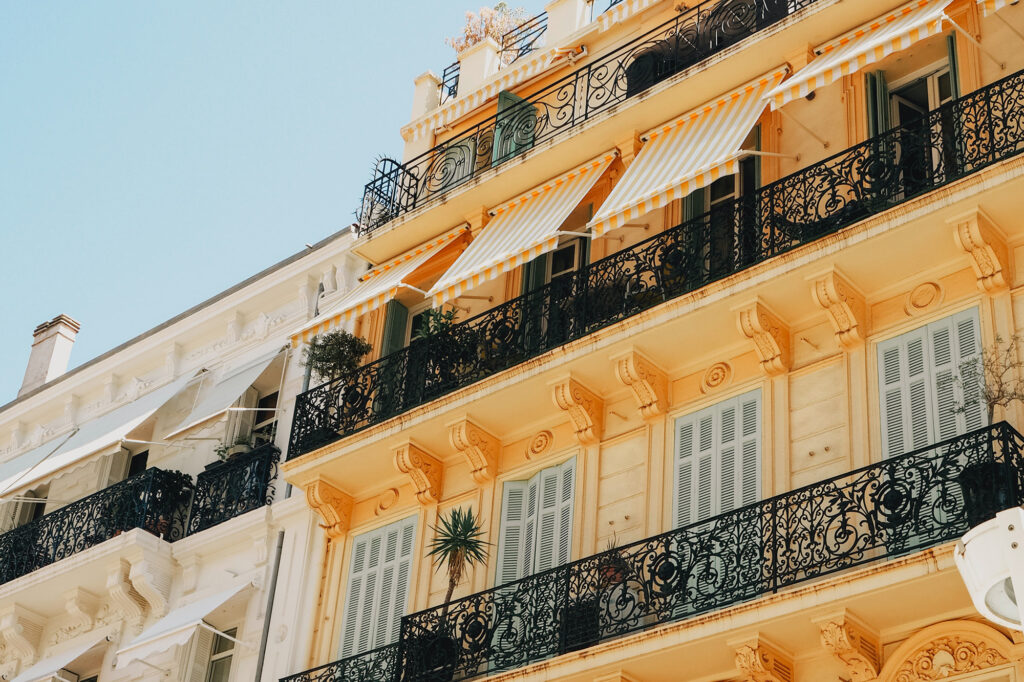 These places offer the best choice of private residence rentals from huge estates with pools and staff to beautiful cosy houses, so it's recommended to rather search for a villa in Cannes to stay than look for a hotel. 
To discover Cannes you should stroll along La Croisette up to the Palais des Festivales, where the world's biggest stars shine on the red carpet of the famous film festival in May. La Croisette is also "the place" to have some fun at the beach clubs – some of the best ones are La Môme, The Mandala, and The Carlton.
Île Sainte-Marguerite and Île Saint-Honorat are the two charming islands a fifteen-minute boat ride from Cannes. It's a perfect day-long getaway and an opportunity to spend the afternoon dancing in the famous La Guerite beach restaurant and to discover Lérins Abbey.
Antibes, located right after Cannes, is known for the old part of the city and the Picasso Museum. To enjoy the beauty of the Cap d'Antibes, you can have a romantic dive at La Keller private beach, or take a walk around the Cap and end it with a cocktail at the bar of the iconic Hotel du Cap-Eden-Roc.
Nice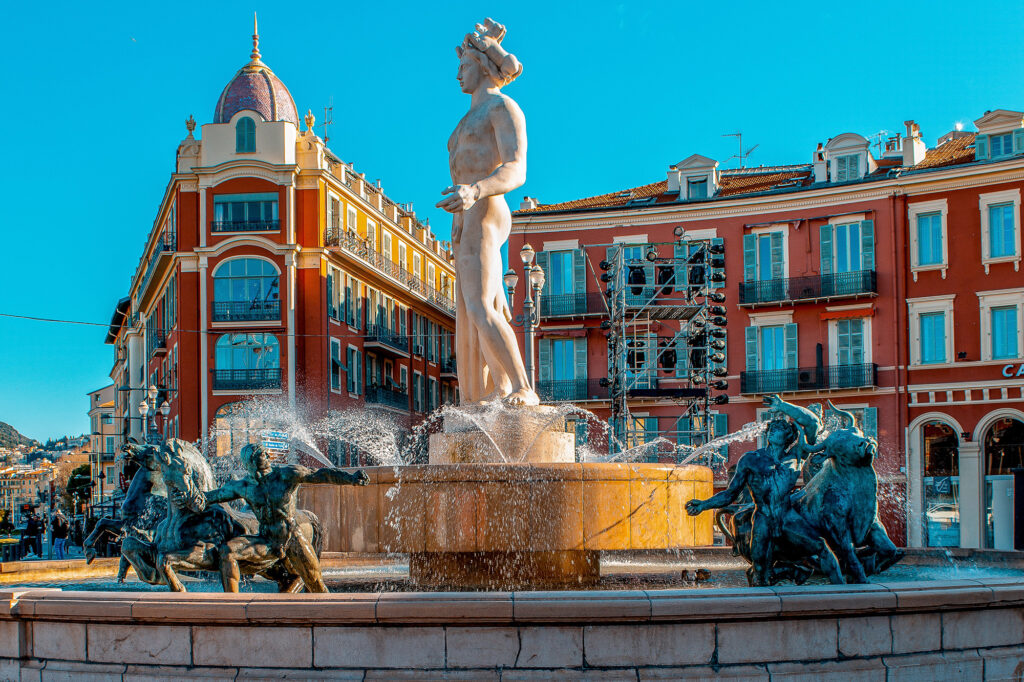 Sauntering through the Vieille Ville, where the city's historic Italian influence is reflected in its renaissance houses and baroque cathedral, would be a great idea.
The Promenade des Anglais arcs seven kilometres around the Baie des Anges and is known the world over for lavish Belle Époque buildings like Hotel Negresco. The Castle Hill with two absolutely stunning panoramic views around the city is a must-visit!
Saint-Paul-de-Vence is a delightful town set high on a hill half an hour drive away from Nice. It will give the opportunity for art-lovers to follow in the footsteps of the artists who once lived in or frequented the village, including Marc Chagall, Pablo Picasso, Henri Matisse and Jean-Michel Folon, and admire the vistas they immortalised.
Monaco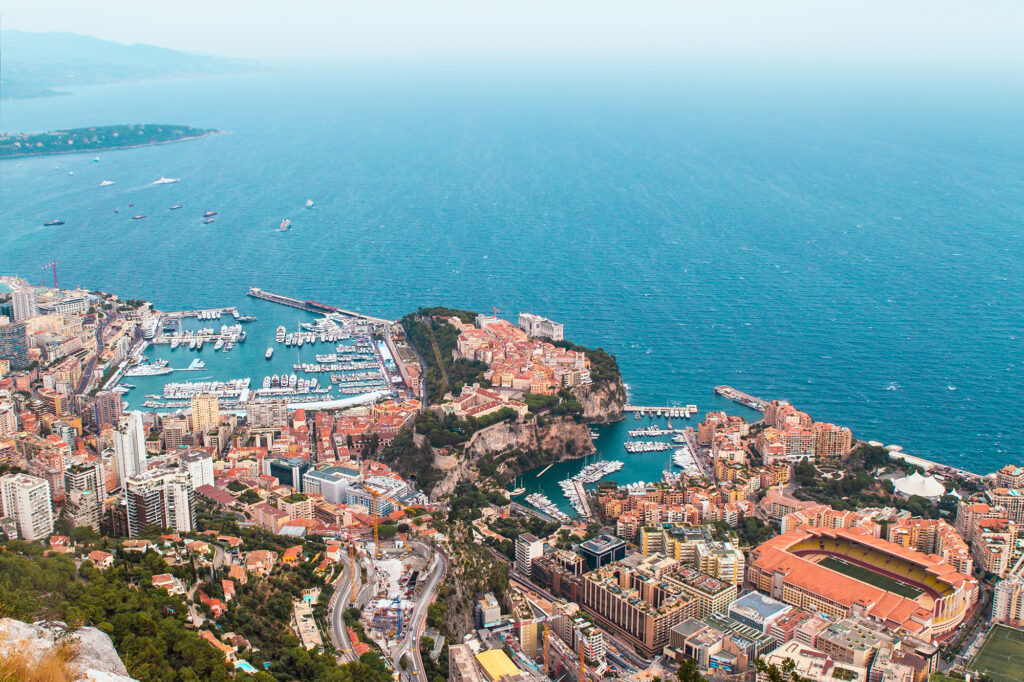 Probably, the best part of this trip, which was left for last. The Pearl of Azure coast oozes glamour throughout the year and attracts fans of Grace Kelly, Formula One, and superyachts.
To get the most luxury accommodation experience you can choose from Hotel de Paris, Hotel Metropole, and Hotel Hermitage.
And to enjoy the Principality, start with Monte Carlo Casino designed by Charles Garnier that also hosts opera house. 
The old town, nicknamed The Rock, merits a visit like no other place. Apart from absolutely breathtaking panoramic views from all the sides, you'll see Prince's Palace, Monaco's Cathedral, Monaco Oceanographic Museum, which has a stunning aquarium and a viewpoint on top.
If you want to treat your palate there are plenty Michelin starred restaurants such as Le Louis XV and Le Grill, and if you want to have some fun, take a look at the rooftop swimming pool of Nikki Beach, have an aperitif at Buddha Bar, and finish your night in Jimmy's or Twiga. 
---