January 10, 2022 0 Comments Real Estate
Real Estate Guide: Trends for 2022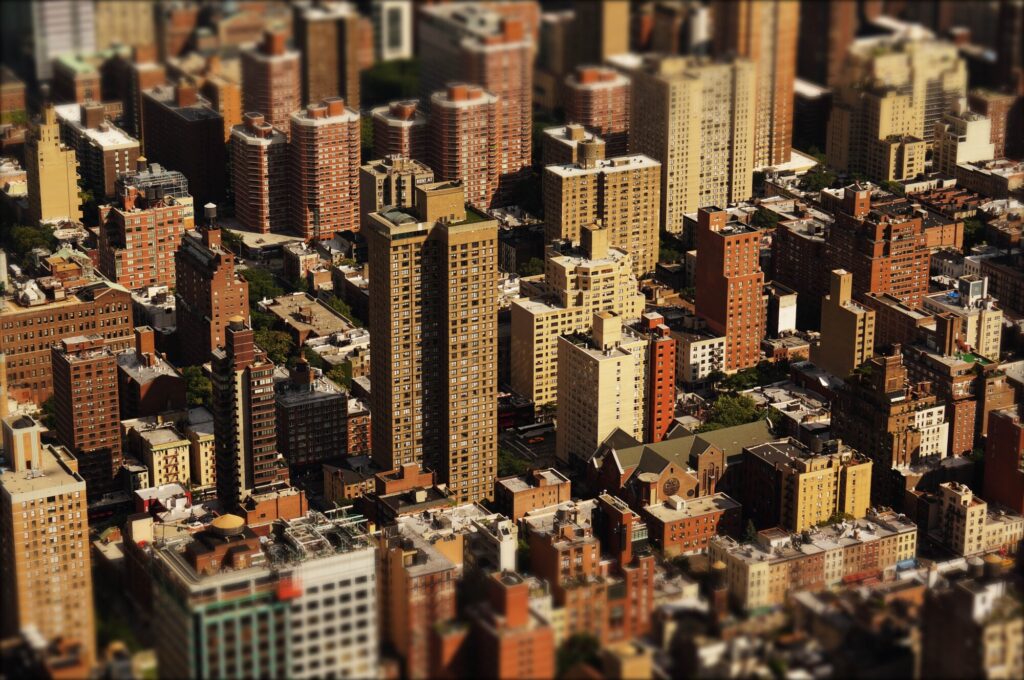 One of the best ways to grow your wealth is through real estate. However, real estate is not a guaranteed way to make money. You need to prepare for different trends so that you can make the right investment at the right time.
Nobody can time the market. But you can understand the forecasts so that you don't unexpectedly lose money instead of gain money.
The pandemic showed us that the housing market can sometimes turn on a dime. And that something as terrible as a pandemic can actually have a positive impact on home prices.
In this real estate guide, we go over all of the trends in the real estate market that you need to be prepared for in the coming year.
So if you would like to learn more then keep on reading and we will take you through everything that you will want to know.
While it is not that common right now, trading shares of individual real estate assets is about to become very popular. During the start of the pandemic, it seemed like everybody was trading stocks. After that, it seemed like everybody was investing in cryptocurrency.
This year, we can expect a lot of people to start investing in real estate in a similar manner.
Increasing Complexity Of Local Zoning And Permitting
Local zoning laws and permitting processes are extremely complex. And they will only become more complex. This means people who understand how the laws and processes work will become more valuable.
Zoning and planning offices can have a big impact when it comes to master planning. They can dictate where real estate can be developed, what can be developed, and much more.
You need to make sure that you engage directly with local planning departments if you intend to invest in real estate.
Natural Disasters
Like it or not, the climate is changing. And that means you need to be prepared for natural disasters. Changing environments can affect the pricing and value of real estate.
For example, home fire insurance rates have gone up in California after many wildfires.
Hurricanes and storms can also impact the value of real estate in states like Louisiana and Florida.
Secondary Market Revitalization
People have been doing a lot of moving lately. A lot of older and dilapidated communities are becoming revitalized and gentrified.
A savvy investor can recognize where people are going and invest in distressed communities before they take off.
More Smart Homes
Smart home technology is going to become even more popular in the coming year. Self-showings are also going to become more common.
And due to the pandemic and social distancing, we can expect a lot more 3D virtual home tours as well.
3D tours are not that common right now. But they will likely take off this year and find themselves in all sorts of properties.
Third-Party Owner Representatives
Because there has been so much demand in the real estate market recently, it has been hard to find qualified people to service project needs.
Developers are now starting to look to professional third-party owner representatives. These representatives, acting as local experts, help with executing construction. They also help with real estate projects through their large network and skills at providing scalability and bandwidth to developers.
Mixed-Use Zoning
One of the biggest trends and asset classes for the coming year is mixed-use zoning. Adaptive reuse of assets is becoming very popular right now. For example, it's not uncommon to now find retail transforming into experiential live/work environments, parking becoming self-storage, offices becoming mixed-use, and hotels becoming housing.
The repurposing and repositioning of current assets can add a lot of value to investments. This is important information to know if you want to own a rental property.
More Property Technology Innovations
Property technology is going to have a major impact on the real estate market in 2022. It is also going to allow professionals to be more efficient and focus just on the human aspects of the business.
Real estate, in the end, is about people and relationships. The more that technology can allow professionals to better connect with clients, the better.
A Boom In Auction Sites
Auction sites are going to become more popular and buyers and investors fight for a limited amount of inventory. We will see online sites start to become more popular as a way for investors and buyers to find and learn more about properties more efficiently.
For investors who are looking at the growing single-family residential market, online auctions let you bid remotely. You can reduce your travel costs and expand options with virtual access to spaces across the country.
Digital Currency For Real Estate Transactions
As we already noted, cryptocurrencies became very popular over the last year. Some tenants are now able to pay their rent with Bitcoin, sellers are cashing out with digital currency, and buyers are purchasing homes with crypto.
The Importance of Using This Real Estate Guide
Hopefully, after reading the above real estate guide, you now have a better of what real estate trends to expect in 2022. As we can see, technology will play a bigger role in 2022 as demand will continue to increase.
You should now have the tools and knowledge to make smarter and more effective real estate decisions.
Are you looking for other helpful articles like this one? If so then check out the rest of our site today for more.
---