July 27, 2020 0 Comments Best Beaches in The World, Destinations, Ocean Beach Bulletin
Day Trips From St Tropez: Visit The Stunning Porquerolles
If you are visiting for the summer, St Tropez itself holds so many delights that you may not have even considered leaving the village. Although we agree – there is plenty to enchant you here – there are a few day trips from St Tropez that are definitely worth doing. Our favourite is a delightful excursion out to the Porquerolles – an island just off the coast of Hyères which is stunningly beautiful and offers both nature and culture in abundance. Here's what to do when there.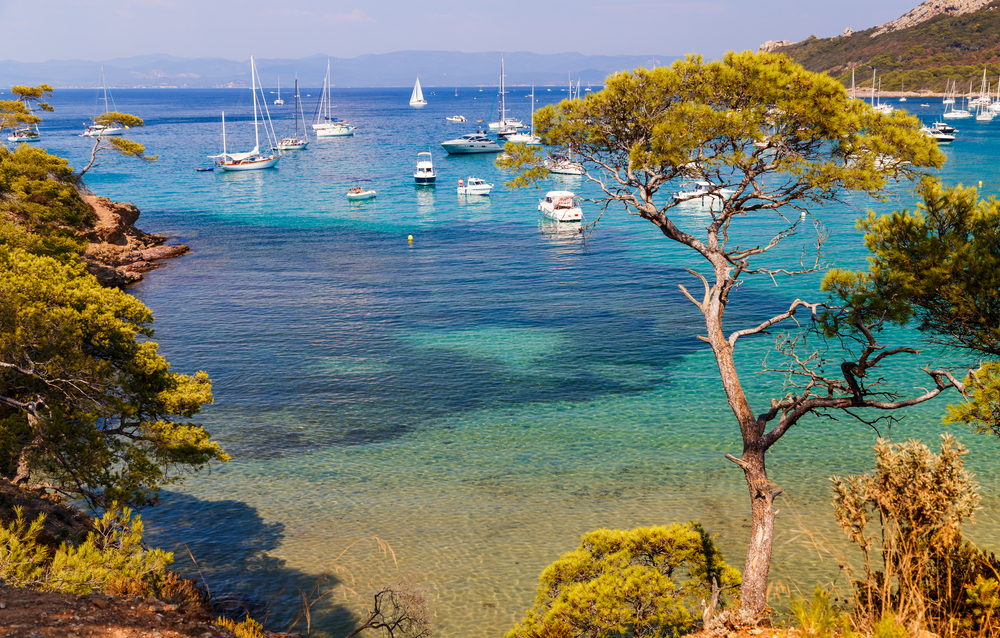 A delightful day trip from St Tropez to the Porquerolles
If you are searching for things to do around St Tropez, first on your list should be driving (for just over an hour) to Hyères, a coastal spot known as the 'garden town' or 'city of palm trees'. This destination offers so much more than just palm trees, with numerous orange groves providing some much-needed shade in the Mediterranean sun, and markets selling favourites such as roses, anemones and peonies all year round – Hyères is the most important producer of cut flowers in France.
Four of its public gardens have received the quality label 'Remarkable Gardens', meaning they are widely acknowledged to be some of the best across France. Spend an hour or so wandering and smelling the flowers in your choice of garden: from the Ancient Royal Gardens at the bottom of the Old Town to the exotic Olbius Riquier in the South.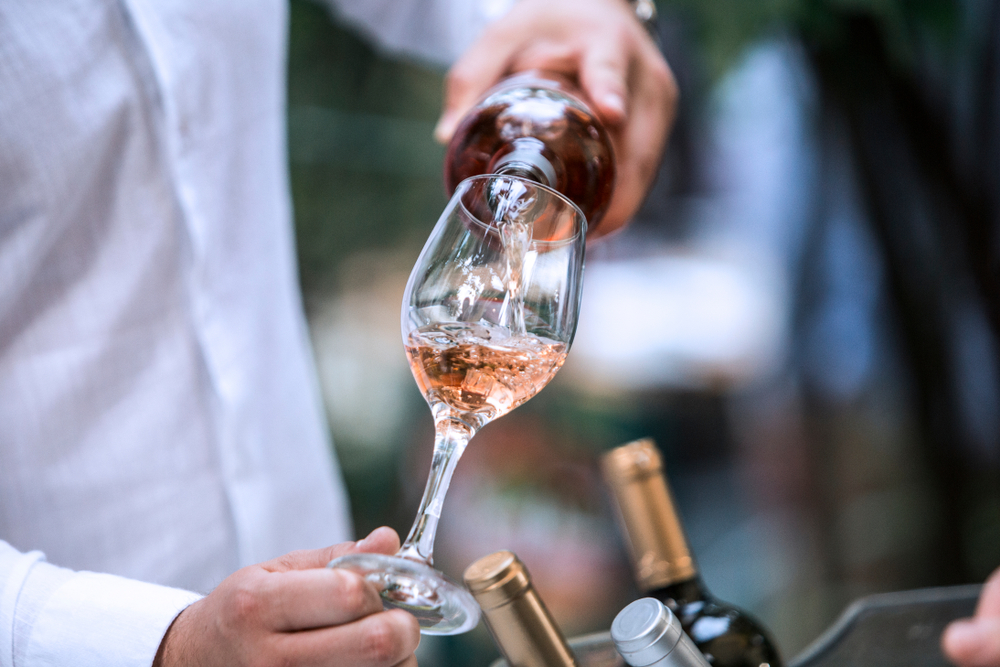 Continue your day trip from St Tropez by getting a 10-minute boat across to the Porquerolles, the biggest of the three 'Golden islands' that lie just off Hyères and are part of the Parc National de Port-Cros. As you approach you will be blown away by the pristine white-sand coastline and the limestone cliffs that frame it.
Arriving at the port you are welcomed into a quaint hamlet, but don't be fooled into thinking that's all that is here; the nearby Fondation Carmignac, a contemporary art space open to visitors this season until November 1st, is well worth a visit for culture vultures. Only 50 people at a time are invited to take in the range of intriguing artworks, so booking in advance is recommended.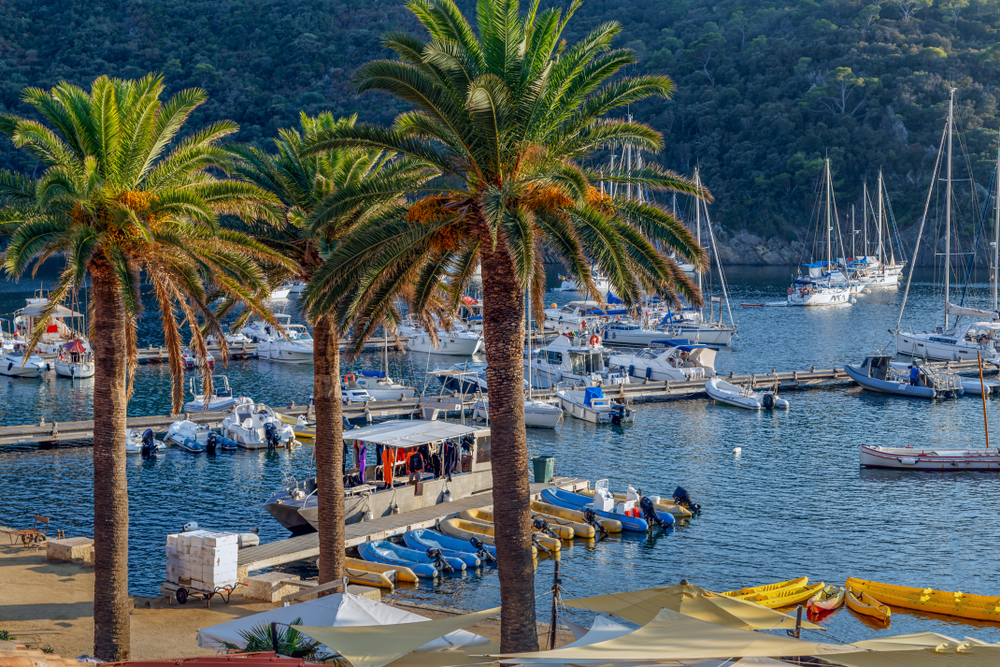 The rest of the island stretches out into hiking trails through forests and nature spots teeming with oak and pine trees, wild herbs, sprawling eucalyptus, and the occasional fig tree. After becoming a national park in 1971, cars were quickly banned, leaving residents and visitors to explore the charms of the island via foot or bike. Opt for an electric bicycle for a more relaxed climb up the several hilly paths!
Next up on your day trip from St Tropez, head to the charming pastel-hued Place d'Armes to rent bikes and take in its charm. From here you have several beach options for those looking to soak up the sun: Place de la Courtade is an easy walk from the village, but for those willing to walk for longer or cycle, Plage Notre Dame has been voted the most beautiful beach in Europe thanks to its gin-clear waters and Caribbean-esque appeal.
For stunning views, head up the 18th-century landmark Moulin de Bonheur (windmill of happiness) to get a glorious panorama over the the French Riviera, and if you're not too weary, continue heading up all the way to Fort St. Agatha, a 16th-century fortress offering beautiful vistas over the north of the island.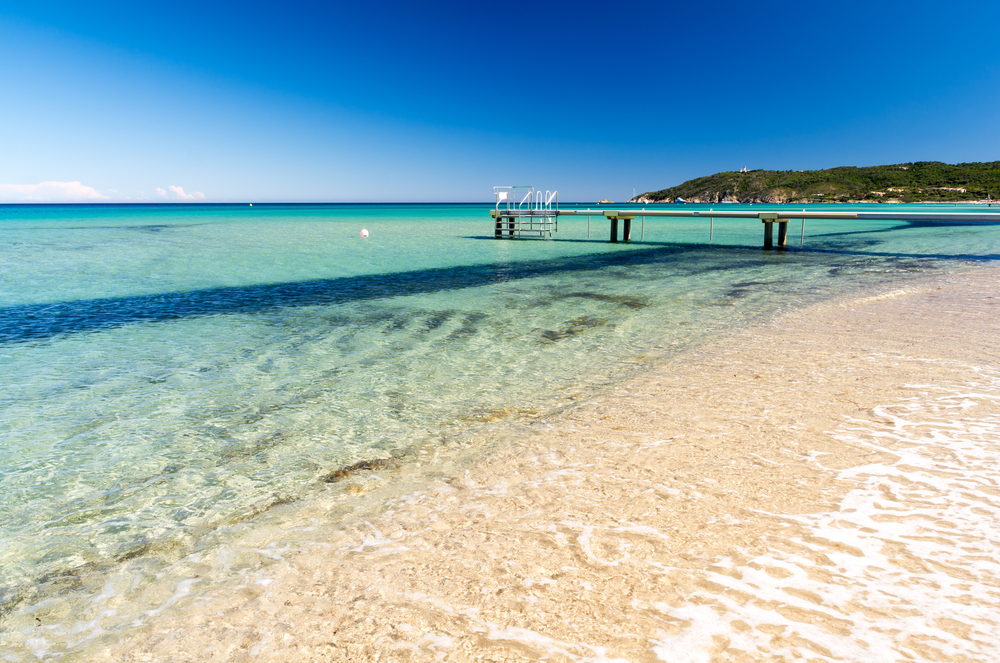 If you are a wine-lover, one of the best things to do around St Tropez is to explore the sprawling wineries responsible for some of the Côte d'Azur's best tipples. You will be delighted to know that the Porquerolles is also home to not one but three vineyards; the Domaine de la Courtade, the Domaine Perinsky, and Domaine de L'Ile, which still employs age-old techniques to make some truly incredible wines. Arrange a wine tasting, or simply drop by at Domaine Perinsky, where walk-ins are more than welcome.
As you can see, a day trip from St Tropez to the Porquerolles is a fantastic little escape, and gives you the change to explore the floral magnificence of Hyères. If you have fallen in love with the French Riviera and want to spend every summer here, why not buy a villa in St Tropez, allowing you to have a permanent holiday home from which to explore? You won't regret it.
---