November 2, 2023 0 Comments Beach Tips, Destinations
Best Beaches in Vietnam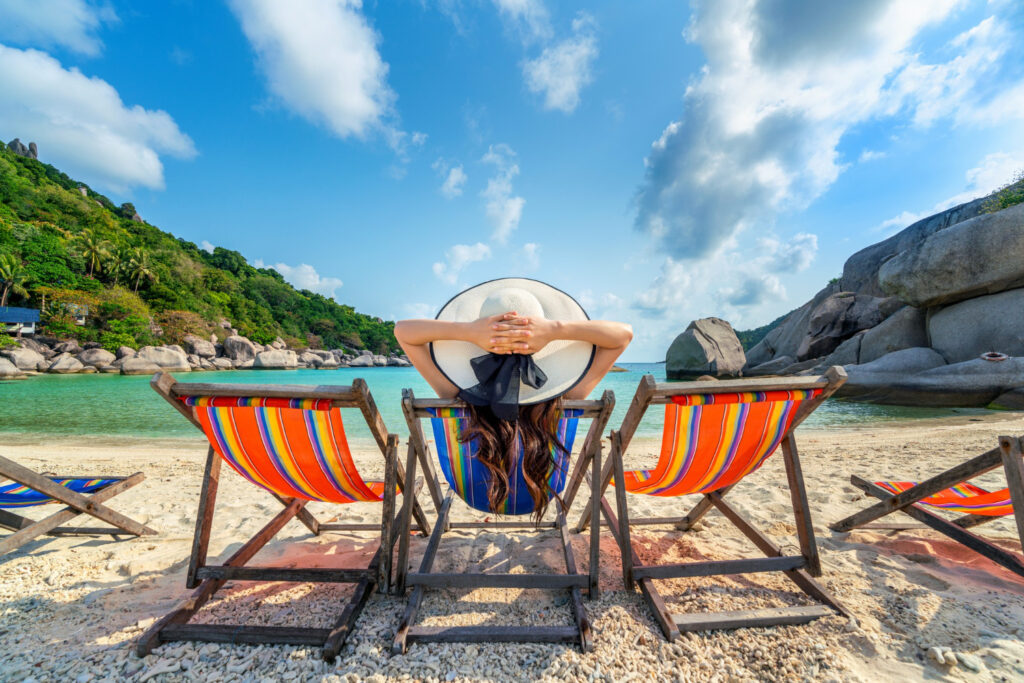 Vietnam, with its long coastline along the South China Sea, is home to some of the most beautiful and pristine beaches in Southeast Asia. From the bustling shores of Nha Trang to the remote tranquility of Phu Quoc Island, this short guide will explore some of the best beaches in Vietnam.
Read on.
Top 10 Beaches Found in Vietnam
Vietnam has numerous fine beaches. Furthermore, you need a Vietnam visa to visit during the holidays. Below are 10 of them.
My Khe Beach, Da Nang
My Khe Beach in Da Nang is known for its long stretches of golden sand, crystal-clear waters, and gentle waves. It is a well-known destination for locals and travelers, providing a scope of water sports and oceanfront facilities.
Nha Trang Beach, Nha Trang
Nha Trang is Vietnam's most popular ocean-side destination. Its soft, sandy shores, vibrant nightlife, and a variety of water activities make it a hotspot for tourists. Nha Trang Beach offers a bustling atmosphere and plenty of beachfront restaurants.
Phu Quoc Island
This idyllic island in the Gulf of Thailand is known for its unspoiled beauty. With its white-sand sea shores, rich backwoods, and clear waters, it is a heaven for lovers of nature. Bai Sao Beach on Phu Quoc Island is particularly famous for its powdery sand and inviting waters and known the world over as one of the best beaches in Vietnam.
Cua Dai Beach, Hoi An
Cua Dai Beach, located near the charming town of Hoi An, is known for its tranquility and stunning sunsets. The shoreline is dotted with palm trees and provides an excellent escape from the hustle and bustle of city life.
Doc Let Beach, Ninh Hoa
Located near Nha Trang, Doc Let Beach is a serene retreat with pristine sands and calm waters. It's a peaceful alternative to the more crowded beaches of Nha Trang.
Lang Co Beach, Hue 
Nestled between the azure waters of the East Sea and the picturesque Tam Giang Lagoon, Lang Co Beach offers a breathtaking natural setting. It is famous for its easygoing atmosphere and dazzling scenes.
Bai Xep Beach, Quy Nhon
Bai Xep is a hidden gem along Vietnam's central coast. With its secluded cove, clear waters, and traditional fishing village nearby, it's a peaceful escape for those seeking tranquility.
Con Dao Islands
The Con Dao Islands, an archipelago off the southeastern coast of Vietnam, boast some of the country's most beautiful and pristine beaches. Con Dao's sea shores are famous for their rugged beauty, completely clear waters, and plentiful marine life.
Bai Tram Beach, Phu Yen
Bai Tram Car is a flawless beach in Phu Yen territory, known for its immaculate natural beauty and serene feeling. It is an optimal destination for those hoping to get away from the crowds and bond with nature.
Quan Lan Beach, Quang Ninh
Situated in the Quang Ninh region, Quan Lan Beach is part of Quan Lan Island, a tranquil and pristine destination. The ocean side has fine white sand and the quiet waters of Bai Tu Long Bay.
Conclusion 
These best beaches in Vietnam provide a different scope of experiences, from vivacious and swarmed to remote and peaceful. Whether you are looking for relaxation, adventure, or a touch of both, Vietnam's shore brings something unique for everyone to enjoy! Every one of these locations presents one-of-a-kind chances to explore the natural beauty and cultural richness of this Southeast Asian jewel.
---