December 30, 2020 0 Comments Beach Tips, Best Beaches in The World, Destinations
Top Family-Friendly beaches in the US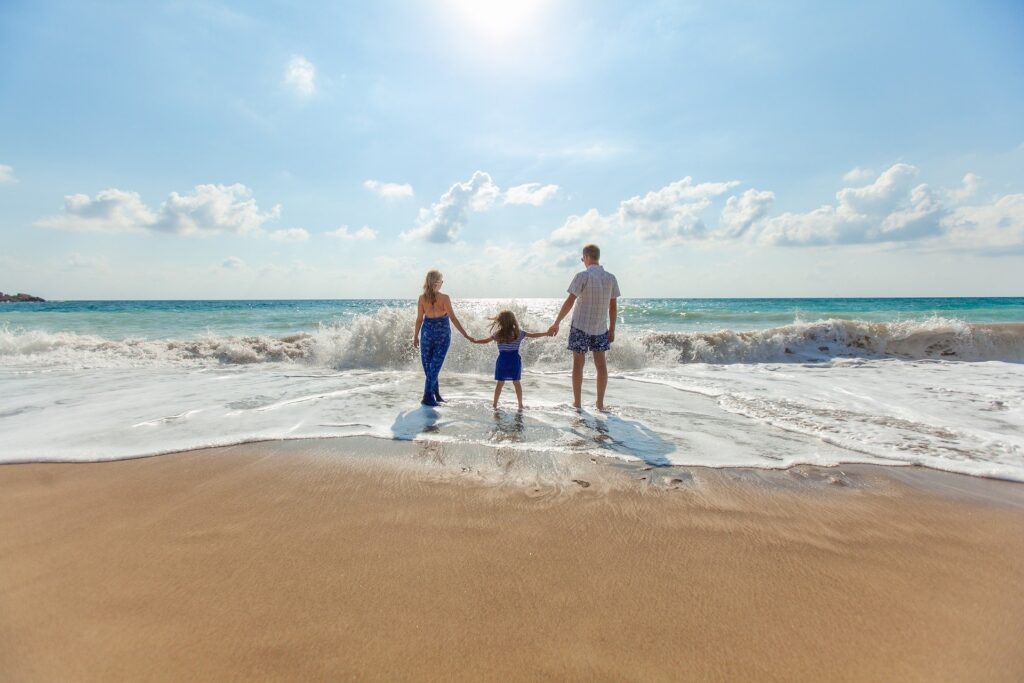 People have different perceptions of what the "best family beach vacation" should be. Some opt for calm and less crowded locations where they can peacefully enjoy nature and the sun. Others prefer spots with many activities as possible, a long boardwalk and the most comfortable accommodations.
Below are some of the best beach vacations you can go to in the United States that are suitable for you and your family. 
Santa Cruz, CA
Perhaps one of the most famous beach resort cities in the US, Santa Cruz has an unending assortment of entertainment and leisure options. The main beach has a 2,700 feet long wharf, where you can spot sea otters, dolphins, sea lions and even whales from the pier. 
The famous Santa Cruz boardwalk is home to many restaurants, attractions, amusement rides and games, and if you go south, you can pay a visit to the Santa Cruz Surfing Museum, featuring more than 100 years of surfing history.
Tybee Island, GA
If you are looking for a less crowded and calming retreat, going to the Tybee Island, located near Savannah, GA, will be the perfect vacation for you and your family.
You can visit both North and South beaches, where you can take your kids to have surf and paddle boarding lessons. There is a still functioning 18th century lighthouse and the historical Fort Screven, with its concrete gun batteries from the 1800s.
Corpus Christi, TX
Located in the Gulf of Mexico, Corpus Christi is a great destination for a family beach vacation. You can visit the Texas State Aquarium, or do multiple activities in the the Malaquite, Whitecap and White beaches, such as camping, bodysurfing, bike riding and hiking.
There are also many surrounding islands that can be visited, and the USS Lexington, a WWII aircraft carrier turned into a museum, is definitely worth a visit.
Hollywood, FL
Usually rated as one of the top family beach vacation destinations in the US, Hollywood beach is located between Fort Lauderdale and Miami, with a 2.5 mi. long broadwalk, where you can find many joggers, skaters and cyclists. The surrounding neighborhood is packed with many restaurants, breweries and shopping centers.
This is also a perfect location for you to enjoy your own nicotine pouch. This product is a great way to have your quick "fix" without littering or bothering family and children. Read more here for additional information.
Waikiki Beach, HI
Hawaii deserves its own article about the countless paradisiac beaches and other natural attractions. In Waikiki Beach, located in downtown Honolulu, there are many resorts, stores, fine dining restaurants and cocktail bars that can be visited. Surfing lessons are also available in this beach, which is the location where the legendary surfer Duke Kahanamoku used to train. You can even see his 9-foot statue in there!
Therefore, the waters are excellent for surfing, and the nearby Honolulu Zoo and Waikiki Aquarium are great to see preserved wildlife, such as Komodo dragons, parrotfish, giant clams and urchins.
---