March 5, 2021 0 Comments Destinations
The best activities you can enjoy onboard of Vivierae II
With the start of the spring season right around the corner, now is the time to start looking for the ideal luxury charter yacht to book to enjoy your holiday in the sun. Whether you are a seasoned yacht charterer or looking to charter for the first time, it is important to ensure your chosen luxury charter yacht lives up to your expectations, or better yet – surpasses them. A luxury charter yacht should offer the perfect balance of leisure and entertainment amenities, with plenty of activities to indulge in during your journey. The 29.9m charter yacht Vivierae offers some of the best activities on board and to enjoy during your journey, making sure that each day is a new adventure in itself.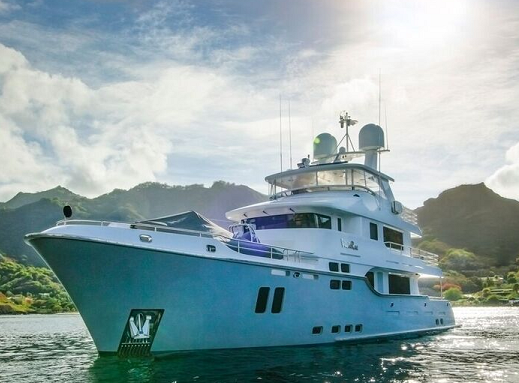 Activities onboard Vivierae II
Whether you are looking to kick back and relax or entertain your guests, or even learn something new, Vivierae II features a broad range of activities onboard to enjoy.
Each one of her four staterooms features its own TV, with a full range of channels and movies for those looking to curl up and unwind in complete privacy.
Her ample book library offers plenty of novels to choose from, which you can read in the main salon or while enjoying a long soak in her sundeck jacuzzi. Vivierae II also offers several board games for you and your guests to challenge one another for those who like games.
Don't worry about missing a workout during your journey, as Vivierae II offers a range of state of the art exercise equipment to use on her sundeck.
If you are looking to let off some steam, why not host a cocktail party on the sun deck or in the convertible sky lounge and dance the night away? Enjoy formal dinners in her main salon or casual al fresco dining on her main or upper deck, and test new gourmet cuisine prepared by your own crew. Feeling creative? Ask the interior crew for a mixology class or the chef for a cooking lesson and learn how to make a new dish or drink – the options are endless!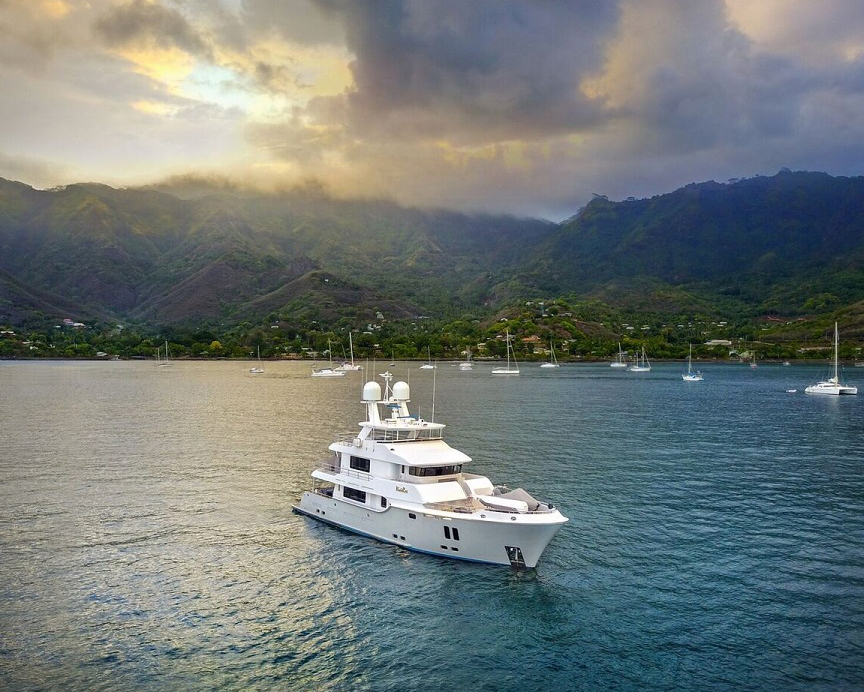 Water activities on Vivierae II
Vivierae II is fully equipped with all the in-demand water toys for endless fun on the water. Her swim platform offers easy and direct access to the water, while her tender is ideal for taking you and your guests ashore when needed. For those who enjoy exploring the underwater world, she offers five complete scuba diving sets and wetsuits, as well as snorkelling sets. Take one of her kayaks to explore some of the hidden coves you are bound to cruise by, or try your hand at paddle boarding. If speed is more your game, her water skis will put your balance to the test. And if you are a fan of seafood? Then why not break out Viviearae II fishing sets and try to catch your dinner for the evening!
Whichever activity catches your fancy, you will never have a dull moment onboard Vivierae II, as she offers the best activities onboard a charter yacht.
---