December 2, 2021 0 Comments Destinations
The best wreck dives the Caribbean has to offer from your yacht charter
With magnificent coral reefs, schools of exotic fish, and clear contours on the seafloor, the Caribbean is one of the best scuba diving destinations in the world especially with a Caribbean yacht charter.. 
The Caribbean Sea is the most desirable spot for a luxurious yacht charter, offering the perfect way to discover the 700 small islands, reefs, and cays that make up this idyllic destination. There is no doubt exploring on land is great but seeing the islands with a Caribbean yacht charter is the best way to capture the most exclusive diving areas. If you're looking to explore the Caribbean's best wreck dives or just a dip in the crystal-clear water with your yacht toys, then discover our recommendations.
Bahamas, Escobar's Sunken Plane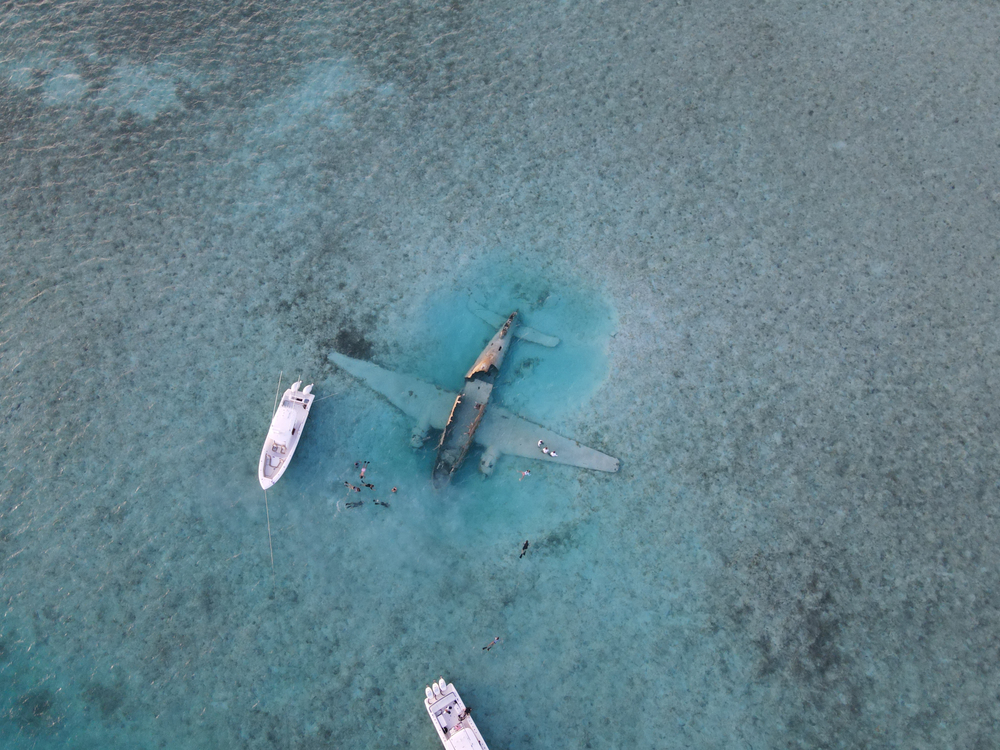 Lying off Norman's Cay is drug kingpin Pablo Escobar's private plane. The plane is located on an idyllic sandbar just short of a runway that Escobar built himself. Today, it is a thriving hotbed for marine life, and the crystal-clear waters offer you the perfect place to snorkel, swim and take great pictures. This dive site is highly remote, quickly becoming a unique and exclusive snorkelling and diving opportunity to those who can reach it.
Bonaire, Helma Hooker
For those who are looking to discover the shore diving capital of the world all year round, Bonaire is the destination for you. With more than 60 sites accessible from the shore and 20 sites accessible by boat, Bonaire offers undeniable diving freedom. For more experienced divers, at 115 feet below the water a clandestine cargo ship lies. Dive the entire way around the vessel to see crew quarters, engine rooms, and the nameplate alongside the thriving marine life. Expect to get up close with angelfish, butterflyfish and barracudas. 
Cayman Islands, Kittiwake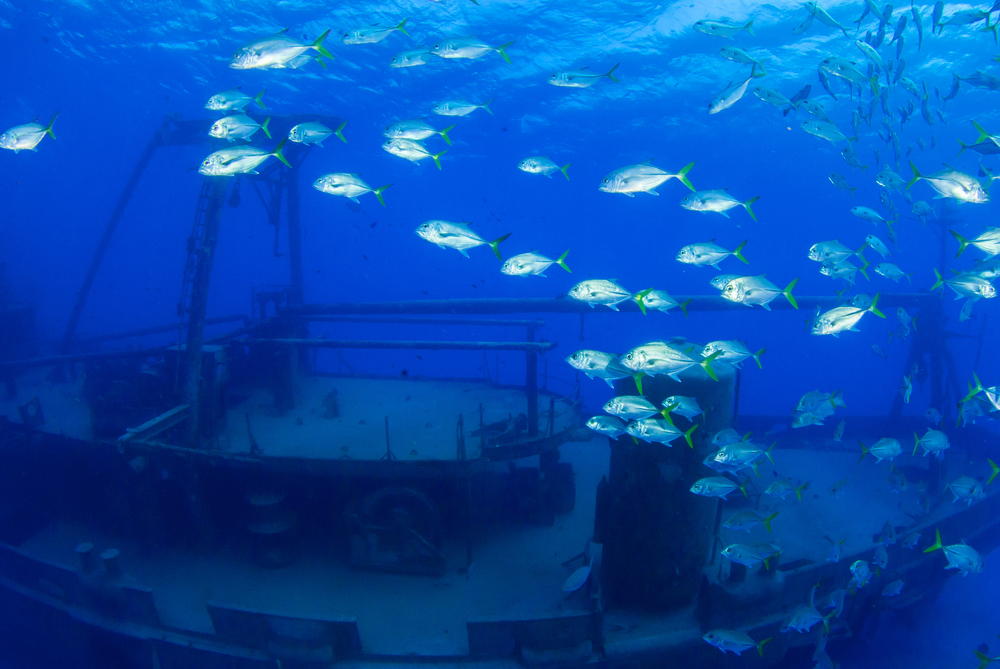 For avid wreck divers, Kittiwake should be on your bucket list. Prepare to spend a morning 251 feet below the water's surface exploring the five decks of this former U.S. Navy submarine rescue vessel. At only 65-feet at its deepest, the wreck makes for a wonderfully accessible one-tank dive. Sunk in 2011, a thriving marine park has now filled the ship making for a specularly colourful dive. 
Saba, Unspoiled Queen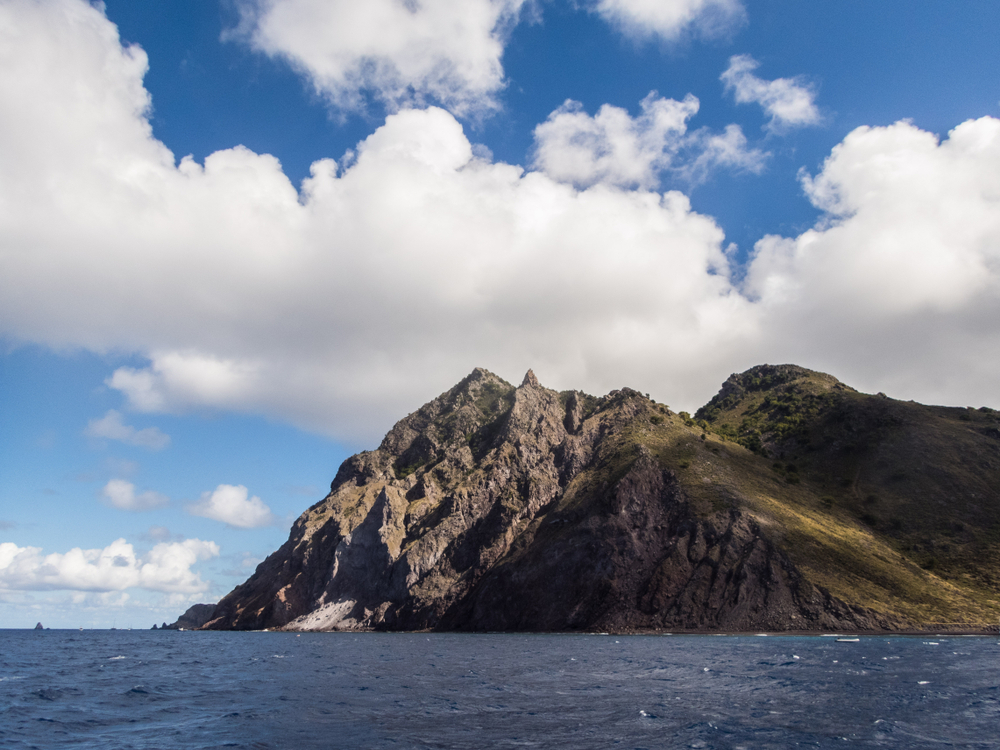 If you fancy a break from deep-sea diving, take the tender, toys, and snorkels and head to Saba for a more relaxed day out at sea. Throughout the volcanic island of Saba, 29 untouched dive sites lie. Due to its remote location, Saba has been well protected, inviting regular visitors such as Whale Sharks, Manta, and Eagle Rays. Those passionate about the ocean will notice a change in the landscape to traditional Caribbean islands. Intricate lava tubes surrounded by rocky caves and formations create an interesting snorkel. For those that would prefer a different experience, Saba offers great night dives, including plunging sea walls, exploding with colour.
Grenada, Bianca C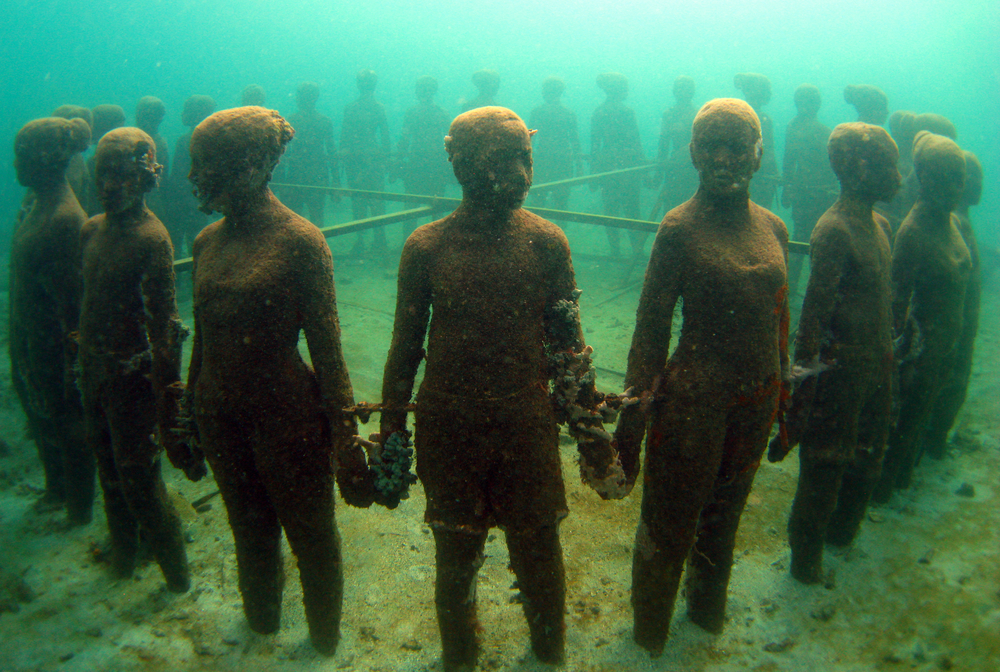 Exploring the "Shipwreck Capital of the Caribbean" is a real treat for thrill-seekers. Based in the Lesser Antilles, Grenada offers more than a dozen wrecks to explore from your yacht charter. Sitting between 100 and 165 feet below the surface is the most famous Caribbean wreck dive known as the "Titanic of the Caribbean", or its real name "M/V Bianca C". Friendly and peaceful creatures, swimming with turtles, reef sharks, and manta rays right outside the walls of your yacht is an iconic component to any yacht charter. If wreck diving is not on your yacht charter itinerary, try the Moliniere Underwater Sculpture Park. Snorkel down to the 50 art pieces serving as coral reefs to give your Instagram the shot it needs. 
British Virgin Islands, Rhone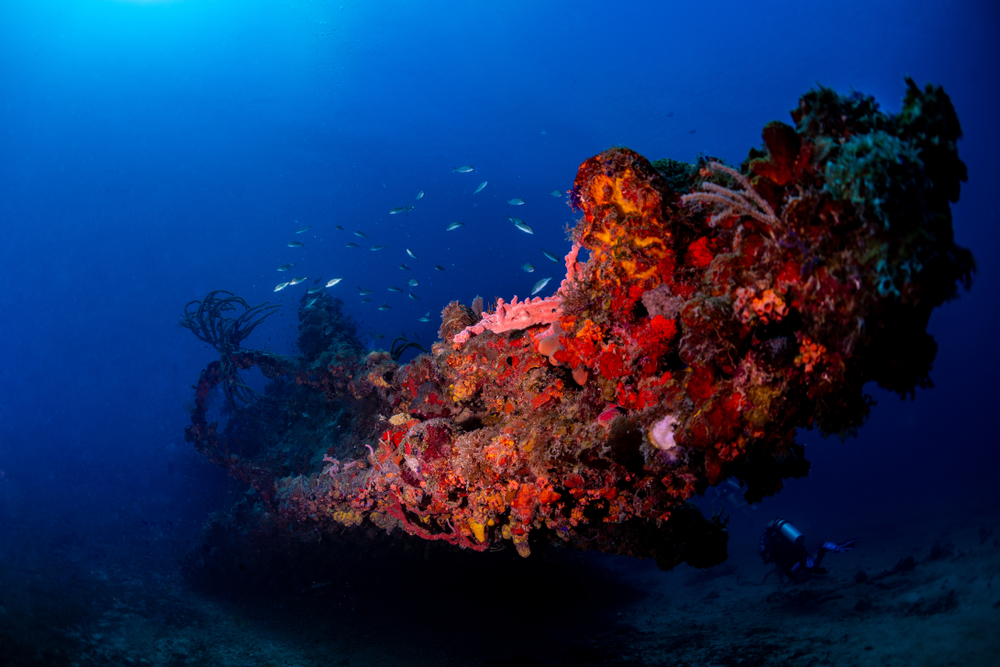 A must-see for experienced deep-sea divers is the 310 feet UK Royal Mail shipwreck lying on a serene bed of sand 85 feet below the water. Featured in the 1977 film, The Deep, the dramatic scene creates ample opportunity for some fantastic photos. As you sink deeper below the waves into coral-crusted swim-throughs, expect to be joined by resident eels and octopuses. To fully capture this fantastic experience, take two dives out from your yacht charter. 
Whether you fancy diving down to untouched areas of the seafloor, exploring sunken slices of history, swimming alongside marine life, or simply taking the yacht toys out in the pristine waters, you'll find all of this from your Caribbean yacht charter.
---