August 24, 2021 0 Comments Destinations
Seahorse conservation project showcases Monaco's ongoing commitment to the environment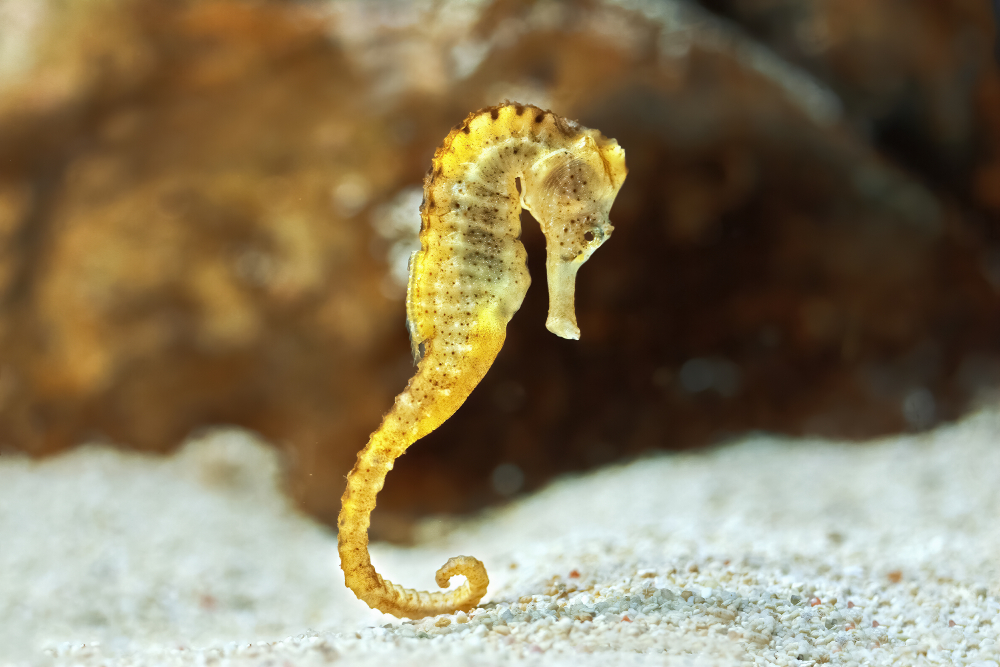 A conservation project aims to better understand Monaco's seahorse population and how they can be better protected.
Spearheaded by the Prince Albert II Foundation and the Oceanographic Institute Monaco, the project focuses on long-snouted seahorses. These critters, recognised for their longer snout and fleshy mane, have been living in the shallow coastal waters of the Mediterranean Sea for some 40 million years but are now in danger of becoming extinct.
"The decreasing number of seahorses is due to human pressure on its environment," Robert Calcagno, CEO, Oceanographic Institute Monaco, explained in a video recorded for MonacoNow. "Environments that are best-suited to seahorses are disappearing because of trawling, bycatch, pollution, all these pressures created by humans."
The project has involved more than 160 hours of diving across well-known sites in Monaco where long-snouted seahorses are known to reside, gathering information about their habitat. Additionally, the conservation project has also involved studying seven newborn seahorses to better understand their needs and how the species can be protected through appropriate conservation measures.
"[During a dive] We picked up a male that was carrying young," Sylvain Pioch, aquarium director, Oceanographic Museum of Monaco, explained. "With seahorses, it's the males that carry the young, and so we picked up this male so that we could do some rearing and rehabilitation tests. We put it in the treatment centre here at the Oceanographic Museum, and for several months, we raised its young. We put the male back in the sea once he'd left his babies. We did lots of little studies that will help us in the next stage of the project."
 After nine months, the seven juvenile seahorses were released back into the Mediterranean Sea off the coast of Monaco, under the watchful eye of Prince Albert II.
Pioch added: "When we had them in the treatment centre, we really changed the way we reared them, to prepare them for their return to the sea. We put them in basins, with natural rocks, with algae, with sand, an environment that really corresponds with what they'll find in the sea."
Following the initial phase of the conservation study, seahorse populations, including the seven juvenile seahorses that were returned to the sea, will be monitored and observed over the next five years using non-invasive techniques, including photo-identification, passive acoustics, and environmental DNA.
"It's the first study of this scale on seahorses in Monaco; we've never spent so many hours diving or conducting projects on this species," Pioch explained. "With all this knowledge that we have about the animals and their environments, we hope, with time, to be able to devise protection measures. If we manage to create an area where there are no fishermen, no divers, no construction works, nothing that can disturb them, then that should allow the population to grow."
Monaco; creating a sustainable future
Monaco's seahorse conservation project is just one of many that aims to protect the principality's environment through a range of environmental and sustainability measures, all aligned with Prince Albert's aim for the city state to be carbon neutral by 2050. Indeed, its various initiatives have led one of the world's smallest nations to become a global leader in planet preservation.
Sustainable measures include electric shuttle boats, biodiesel buses, a nationwide electric bike-sharing and electric car-sharing programme, protected marine areas, and the goal to have zero single-use plastic waste by 2030. Urban agriculture is also thriving, with rooftop gardens providing fresh, locally grown produce to local restaurants.
Sustainability is now being built into the very fabric of new developments. Take, for example, the new waterfront ecodistrict Mareterra, which involves the latest sustainable features coupled with a host of measures designed to protect the surrounding marine environment.
Coral reefs are among the most threatened ecosystems on earth, according to the International Union for Conservation of Nature. Artificial 3-D printed reefs have been created to enhance marine colonisation along the expanded coastline, offering surfaces for crustaceans and corals to attach to, while also helping to reduce coastal erosion.
Other marine initiatives have included a conservation project to protect a species of seagrass, Posidonia Oceanica, and to tame an invasive species of algae.
As an emerging leader in environmental responsibility, Monaco highlights how even the smallest nations can make a difference in protecting the planet for future generations to enjoy.
---