July 16, 2022 0 Comments Boating
Preparing For a Long Yacht Trip? Here's What You Need to Know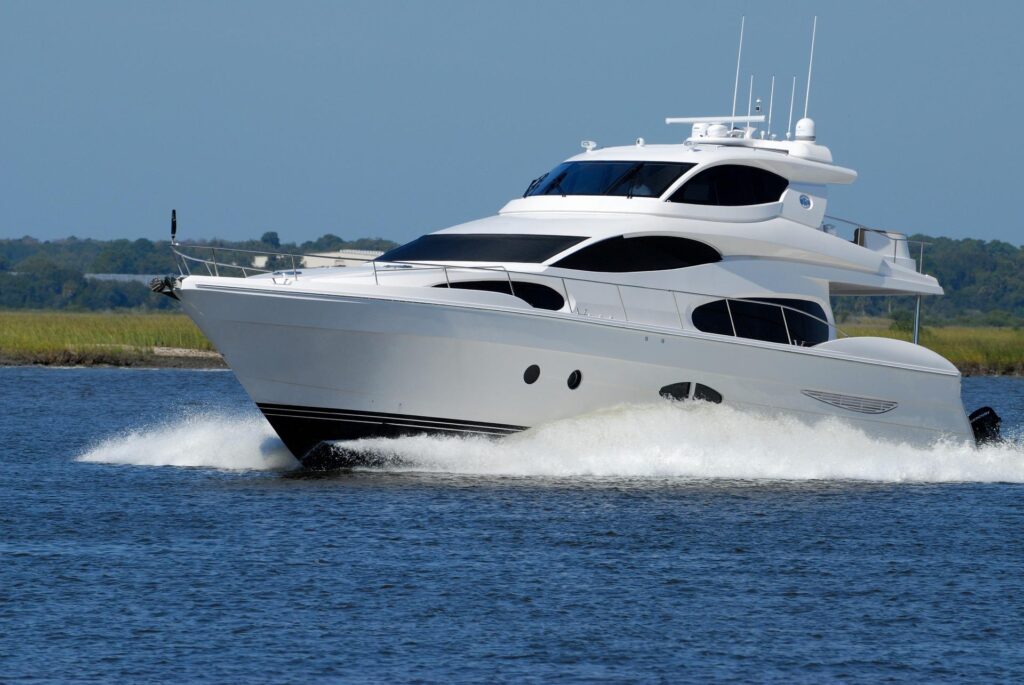 For many ocean lovers, a month-long voyage to a magical destination is a major bucket list item. Traveling across the open waters in a fully outfitted boat and under the starlit night sky to arrive at a tropical island with gorgeous sandy beaches, stunning expansive views, and spectacular fiery sunsets is certainly a trip to remember. The electrical and mechanical systems need to be properly evaluated before any outing, especially for a long trip. If not addressed prior to departure and monitored during the trip, an overlooked issue could end up sinking your dream vacation. For this reason, among others, professional yacht management help is not only important to preserving your investment but also it's vital to be prepared for any long voyage whether along a coastline or across the open sea. 
What is Yacht Management?

 
Yacht management is a professional service procured to take care of all the various components of owning and operating a yacht. It is an arrangement between a yacht owner and a management company that ensures a yacht is prepared for a voyage. This can include everything from maintaining all the boat's systems to preparing for safety inspections. Yacht owners get the expertise, time, and professional procedures of the management company in exchange for a well-prepared voyage, no matter how long that trip is or where it goes. 
In general, a yacht management company focuses on taking care of your vessel to ensure it's ready for you when you want to use it. By hiring professionals for the maintenance, repair, and cleaning of your yacht, you're free to enjoy the benefits of owning it. Plus, if you're new to yacht ownership, you might not even know all the systems that have to be inspected or maintained in the first place, which could risk your safety once you're out on the water. 
Reliability When it Matters

 
A major purpose of employing professional yacht management is to ensure your vessel is ready to go at a moment's notice. Expert technicians ensure all systems on board your yacht are in tip-top shape before you set out to sea. As a yacht owner who cares most to enjoy the leisure and social time aboard their vessel, you or even the crew may not know enough about your boat to identify imminent or potential problems, let alone ensure it's fully operational. 
Essentially, you want to be confident that when you're aboard your ship your systems will function as expected to make the passage as safe and smooth as possible. Take extra precautions so as no major issues happen with the mechanical and electrical systems, especially important on a longer trip like voyaging from San Diego to Tahiti which takes around 1.5 to 2 weeks. While you can never predict what will happen at sea, employing yacht management for expert support including routine maintenance and pre-voyage tasks can minimize the chance of a major issue arising. 
Maintenance and Technical Expertise

 
There are numerous systems aboard a yacht that must be in good working condition before you take a trip across open water. For example, the radio, navigation system, reverse osmosis watermaker, and engine must all be in top operational condition before you leave port. Otherwise you risk getting stranded if one of those critical components fails during your trip. 
All repairs and service tasks can be performed efficiently under a yacht management plan as well as the purchasing of new equipment and spares for you to have on board. Your management company will work with you and any staff aboard the yacht to identify potential problems in order to proactively keep the yacht in top condition.  
Some of the yacht management company's duties include engine and generator fluid checks and maintenance, tank level updates, a main panel systems check, corrosion prevention, as well as hull cleaning, and more. Typically, the yacht management services that you receive can be customized to your specific needs and those of your yacht.   
Conclusion
Any type of long yacht trip requires diligent preparations and intense planning to make sure you're not stranded in the middle of the ocean without assistance. If you're planning such a trip, whether it's from San Diego to Tahiti or anywhere else, yacht management is critical to a successful voyage. 
---