August 21, 2023 0 Comments Destinations
Basking in Paradise: Exploring the Magnificent Ocean Beaches of Mexico
Mexico is beloved for many things. For one, it has rich history, arts, and culture that will fascinate you, such as the remnants of the ancient Mayan civilization; the country is also renowned for its mouth-watering Mexican cuisine and impressive architecture. But perhaps what Mexico is most known for is its unparalleled pristine beaches and golden sand—and for a good reason. After all, it boasts over 5,800 miles of coastline, stretching along the east side of the Gulf of Mexico to the western region of the Pacific Ocean.
Since it's summertime once again, it is the perfect opportunity to escape the daily grind and go on the best tours to Mexico to bask in its blazing sun and calm turquoise waters. Here are the top seven ocean beaches in Mexico that will make you experience what it is like to be in a tropical paradise.
Playa Del Amor, Cabo San Lucas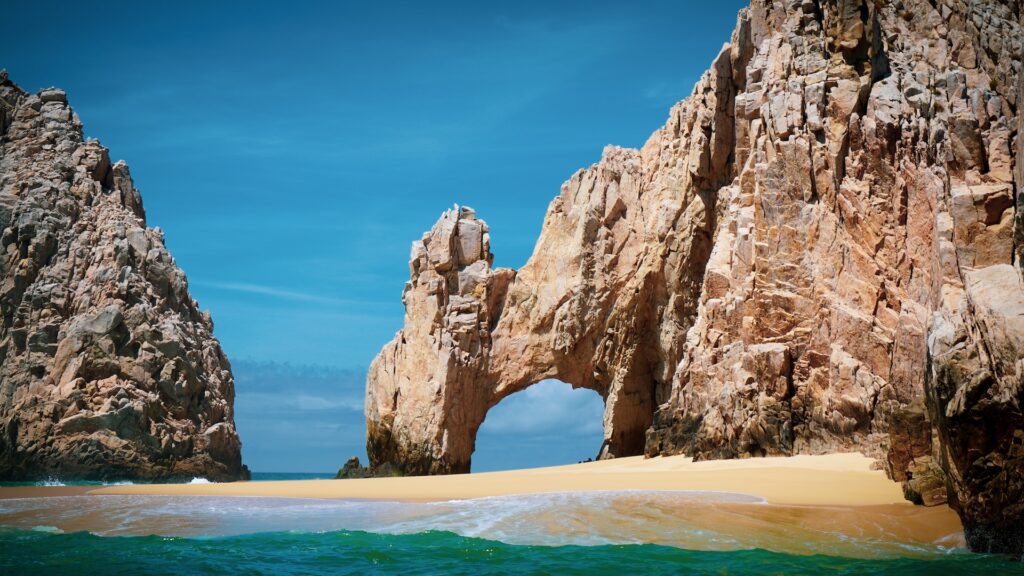 The aptly named Lover's Beach (Playa del Amor) is easily one of the most mesmerizing beaches that will make you fall in love with Mexico. Some say that it is named as such because this is where the Gulf of Mexico and the Pacific Ocean meet. Meanwhile, the folklore around the area attributes such a name to the legend of two lovers dating as far back as the 18th century. According to the lore, Lover's Beach is where a local Mexican woman rescued a Japanese sailor who washed ashore. Then they fell in love on the same beach, but they did not get their happy ending because her father forbade their relationship and ended up fatally wounding the Japanese man. 
Playa del Amor's stunning beach is deemed to be among the most magnificent place to swim in Baja California Sur. This is also where you will find the famous rock formation of El Arco (The Arch), which adds a dramatic effect to the already beautiful beach. The Lover's Beach is only accessible by boat, which passes through a hotspot where you can admire sea lions along the way. Make sure to visit the nearby beach named Playa Divorcio, which literally translates to the Divorce Beach because of its rough seas. Take note that the strong rip currents in the Pacific make it perilous to swim in there, but if you are visiting Lover's Beach, you can just walk through the gap in the rocks that separate it from Playa Divorcio. 
Playa Sisal, Yucatán
The state of Quintana Roo is a crowd favorite among tourists of Mexico, all thanks to its eclectic mix of hotel resorts, vibrant nightlife scene, and fascinating historical sites. However, this place is always bustling with crowds, so if you want something more serene yet just as diverse and beautiful, then Yucatán is the perfect place to go as an alternative. 
Yucatán offers numerous breathtaking beaches with powder-soft, golden sands, and calm, temperate waters. Perhaps one of the best beaches in the area is Playa Sisal, which is just an hour away from the state capital, Mérida. Playa Sisal is loved for its white sand beaches, crystal clear waters, and quiet serenity, where you are guaranteed to have a great time wading through the waters while contemplating the meaning of life.
Hidden Beach, Nayarit 
https://www.amusingplanet.com/2015/02/a-hidden-beach-in-marieta-islands.html
Thousands of years ago, volcanic activity formed the Marietas Islands. And since these areas were completely uninhabited, the Mexican government decided to use the islands to practice dropping bombs before the start of the First World War. As a consequence, the controlled bombings created many caves and unique rock formations on the lovely Marietas Islands. Thus, there is reason to believe that the mystical Hidden Beach was created due to these test bombings and then slowly refined by the natural erosion of the surrounding rocks.
As the name suggests, Hidden Beach is strictly secluded from everywhere else. It can be found on the Marietas Islands, which has since been declared as a nature reserve located in the middle of the Pacific Ocean. Thus, it can only be accessed via a boat ride from Nueva Vallarta. The picture-perfect Hidden Beach is arguably the best and most picturesque beach in Mexico, given its unique structure that looks like a cave due to the surrounding massive ring of stone above it.
Cancun Beach, Quintana Roo
Cancun beach is perhaps the most popular beach in all of Mexico. It is a collection of various beaches stretching about 14 miles along the stunning coastline and crystal-clear waters of the Caribbean Sea. Being the most popular beach around, expect that the coast is dotted with plenty of luxury resorts with seafront views, chic restaurants, along with plenty of bars and clubs, which come alive at night, creating a bustling nightlife scene.
And if you have enough time to spare, you can also hop on an adventure to Isla Mujeres, which boasts calm, shallow waters perfect for scuba diving enthusiasts. Moreover, the island is home to the most significant number of whale sharks on Earth! 
Playa Ruinas, Tulum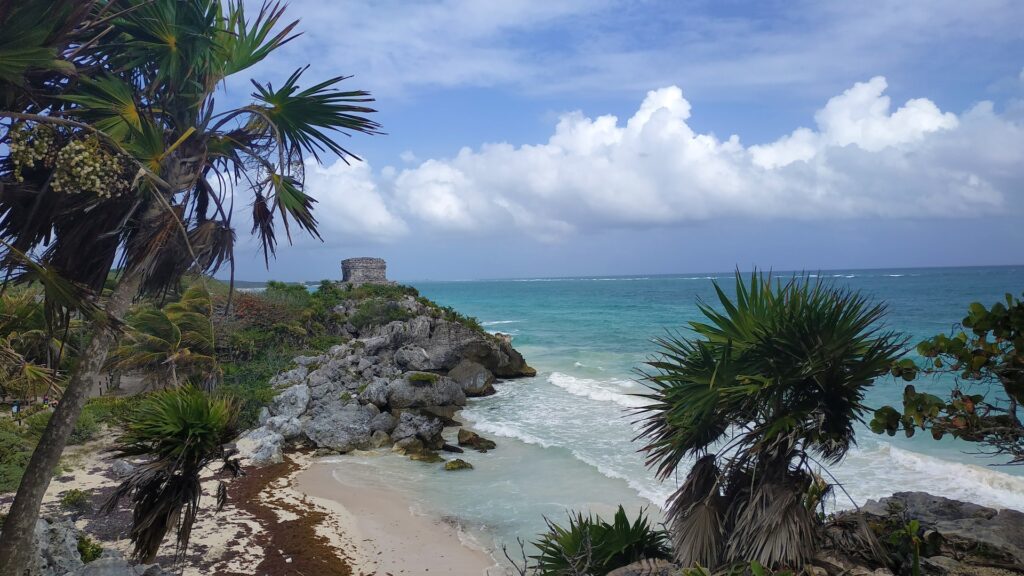 Playa Ruinas, which translates to Ruined Beach, is an idyllic beach on the Riviera Maya in Tulum, Mexico. While most beaches in Mexico are known for their powder-soft white sand and clear blue waters, Playa Ruinas is most known for its ancient Mayan ruins. Aside from wading in the waters and making sand castles on the beach, you can also explore the Tulum archaeological site near the beach; thus, making it the perfect beach destination for history buffs and culture lovers who would like to swim and learn at the same time. 
The beach stretches about 2 kilometers long and is surrounded by a lush jungle where you can find various wildlife like monkeys and tropical birds, among others. You can also find multiple cenotes or natural swimming holes near the beach. This makes the  Playa Ruinas an ideal place to swim, snorkel, sunbathe, and kayak.
---