August 22, 2023 0 Comments Real Estate
The Ultimate Guide to Choosing the Right Garage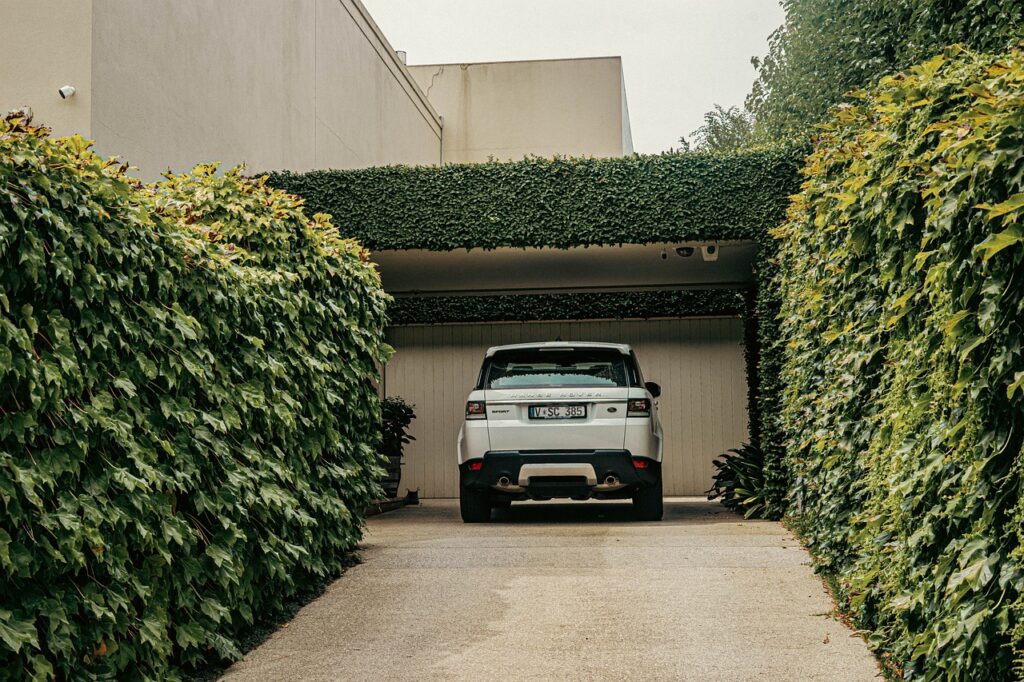 With most households having at least two cars they want to keep secure at night, and a myriad of outdoor equipment to lock up, yet no room in the house to give it a home, a garage for many is a necessity.
Not to mention, a garage gives you a sheltered spot to work on your vehicle or other activities and hobbies, such as woodwork, that may not be safe or practical to do indoors. 
Some people have even made their garage into an extra room. From man caves to a spot for the kids to hang out with their friends.
Whether it's for storage, convenience, or the need for more room, adding a garage to your plot is a great way to make your home more functional and add value.
But before you contact the builders or order a prefabricated garage kit online there are a few things to consider before you do.
What Size Garage Do You Need?
Whether building a garage from scratch or ordering a garage DIY kit online you need specific measurements of how big you want your garage to be. 
So firstly, identify the area of the property you're hoping to add the garage extension, and size it up, to work out the maximum area you have to place a garage.
Secondly, consider what you intend to put in the garage, and work out how much space you'll need to house these things. 
For example, cars, bikes, gardening equipment, memorabilia, and so forth. 
And don't forget to add on some extra square footage, to give you room to move in between your vehicles and storage solutions inside the garage. 
Equally, be mindful of the height of the garage too. If you have an SUV or truck, you'll likely need more height to accommodate your vehicle.
Plus, if you have lots of things to store, be mindful that smart storage solutions for garages can be built up the walls to avoid encroaching on floor space. 
Thus, consider building the garage a few extra feet upwards to house your belongings, and maximize floor space.
Look at the Style of Your Property
A garage should look like a seamless extension to your home, and add to the curb appeal of your property. 
As such, it's important to consider the materials and look of the garage you're going to build.
For instance, if your home is made out of red brick, a garage in the same, or at least similar materials will look better alongside your property. 
And, if the front door and window frames are oak, it's wise to consider matching the garage doors to the frames to provide continuity.
Planning Permission
It's crucial to check any local planning permission laws you may need to adhere to when choosing to build a garage on your property, and here's why. 
Some neighborhoods have a certain aesthetic they want to uphold, and the residents are expected, if they want to build extensions, or change aspects of their house, to consult the relevant planning authority, and the neighbors, to agree on an extension that the community believes is in keeping with the look of the area. 
So, to avoid the prospect of having to change or demolish your brand-new garage, check with the local council before building to find out whether you need permission, and whether there are any building requirements you need to adhere to.
Take a Step Back 
Lastly, investing in a new garage takes a lot of thought, planning, time, and money.
So make sure you get it right by taking time out between measuring floor space, looking at garage styles, and sourcing planning permission to step back and think about 
What kind of garage do you like?

Is it in your budget?

and whether it's feasible per the local planning permission rules
It's these moments where you will reflect on everything you've learned so far about what's required to create a lasting garage, that will solidify your ideas of what you want. 
---