October 10, 2019 0 Comments Beach Tips, Best Beaches in The World, Destinations
A guide to the three best islands to discover during a luxury sailing charter holiday

An ideal way to explore this stunning region of the world is aboard a crewed luxury sailing yacht for charter.
Indeed, a sailing charter holiday not only offers you the freedom of being able to effortlessly hop from one island to the next while harnessing the warm Caribbean breeze, but also a luxurious one, cocooned amidst the sumptuous surroundings of your very own crewed sailing yacht.
So, whether you fancy exploring the Caribbean's diverse culture and heritage, sinking beneath the crystal-clear waves and discovering stunning underwater marine life, or simply soaking up the sun, a charter holiday around the Caribbean has you covered.
Here are three fabulous destinations to discover during a luxury charter holiday
Immerse yourself in the Cuban rhythms of Havana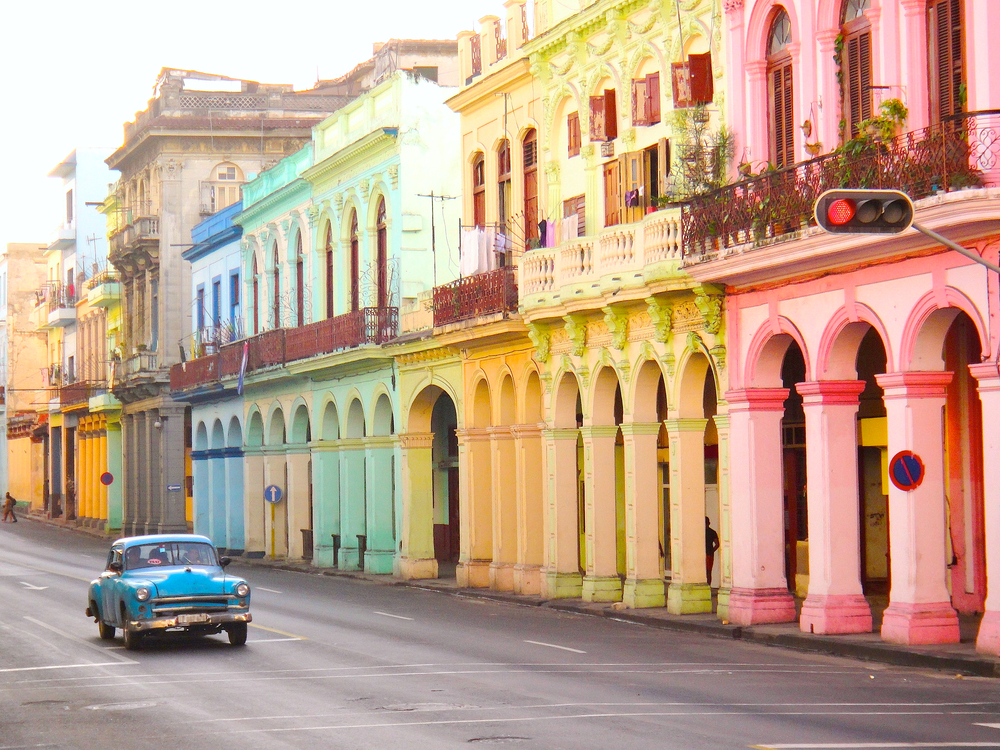 Head to Havana, Cuba, and step back in time during a charter holiday. This stunning island has starved-off the invasion of commercial tourism, giving Cuba a truly authentic and fascinatingly unique feel. Havana is a popular port of call on charter holidays, thanks to its stunning Spanish colonial architecture, cobbled streets, and vibrant atmosphere.
For fans of Ernest Hemmingway head to La Bodeguita del Medio, the scene of many drinking sessions for the Nobel Prize-winning writer, or check out El Floridita, a famous bar in Old Havana which has a statue of the writer. Other Ernest Hemmingway hot spots include the Hotel Ambos Mundos, which still has the typewriter the famed writer used, as well as the popular restaurant La Terraza, a favoured haunt of Hemmingway.
Make sure that you leave time during your charter holiday in Havana to hire a classic car for the day to allow you to explore more of this fascinating country!
Enjoy cool reggae vibes in Jamaica
The home of Bob Marley, Jamaica's vibe is truly unique! Skip the beaches and instead head to the capital of Kingston during a Caribbean charter holiday and immerse yourself in the world of reggae at the Bob Marley Museum, the home and recording studio of the reggae legend.
Not far from the Bob Marley Museum is Devon House, a tranquil oasis in this busy city. Built for Jamaica's first black millionaire this stunning home, which blends Caribbean and Georgian architecture, is set in magnificent grounds. Enjoy a tour, then head to the popular ice cream parlour for some of the tastiest ice cream imaginable.
After, head up to the lush Blue Mountains, and enjoy lunch at the world-famous Strawberry Hill resort before touring some of the region's many coffee plantations. And, while in Jamaica don't forget to sample some mouth-watering jerk – a must during a Caribbean charter holiday! You'll see this sizzling delight at a host of local restaurants as well as at roadside jerk stands.
Swim with the piggies in the Bahamas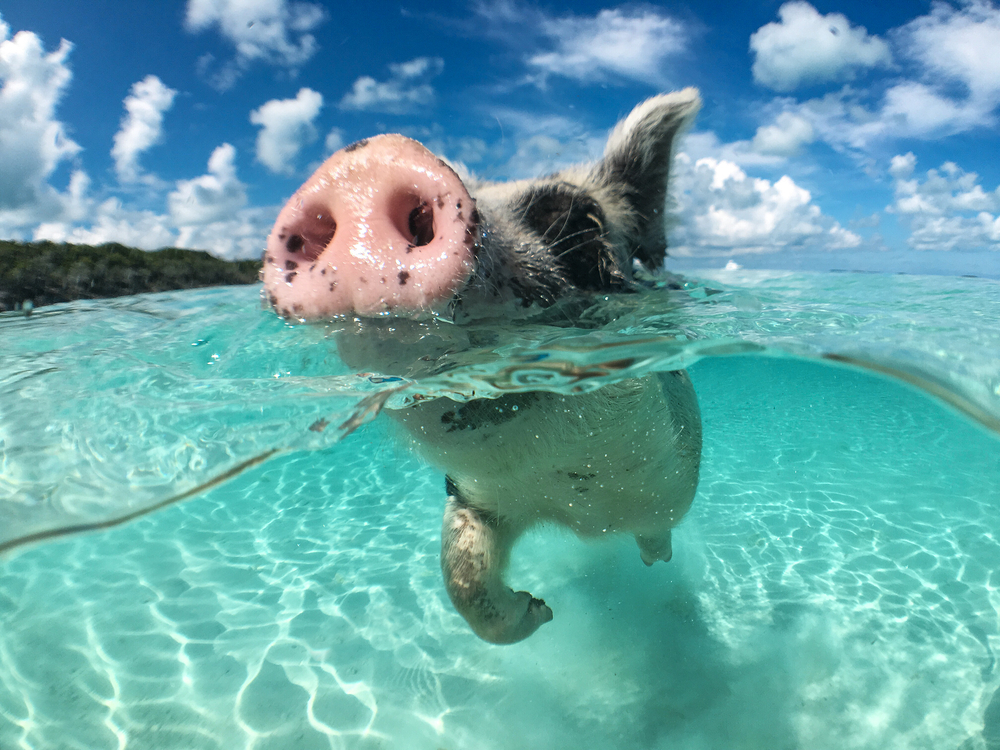 While the Bahamas recently hit the news because of hurricane Dorian, this stunning island chain still makes a wonderful charter holiday destination, with much of the coral-based archipelago left untouched.
Whatever you choose to do in the Bahamas during a charter holiday, visiting this stunning Caribbean idyll will help pump much needed revenue to rebuild areas that have been affected by Dorian, so consider your visit a good deed.
Head to the uninhabited island of Big Major Cay to Pig Beach where you can enjoy a once-in-a-lifetime opportunity to swim with the piggies. There's some 40 to 50 wild pigs that live on this beach, much to the delight of visitors. The swine spend their days rolling in the sand, frolicking in the water, and chasing tourists for a tasty tidbit. If you're offshore on a boat, the pigs may even swim out to you in search of a snack.
For an alternative experience, check out Dean's Blue Hole just off Long Island. At 663-feet deep it is the second deepest in the planet and offers a challenging experience for dive enthusiasts. The water at Dean's Blue Hole is extremely clear and on good days the visibility can reach 115 feet.
Offering an abundance of things to see and do, wherever you set sail for during a charter holiday to the Caribbean you're guaranteed a feast for all the senses.
---