October 13, 2023 0 Comments Real Estate
Top Beach Communities Near LA: Which Is Right for You?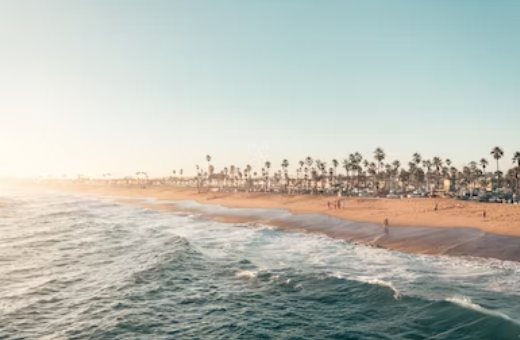 You're spoiled for choice when it comes to beach communities near Los Angeles. The Southern California coastline is home to many stunning beach towns, each with its unique charm and personality. Whether you're a sun-soaked beachcomber, a surfer riding the waves, or someone seeking a tranquil seaside retreat, a beach community is just right for you. This comprehensive guide will explore the top beach communities near Los Angeles, helping you discover the one that perfectly suits your preferences and lifestyle.
Malibu: Where Luxury Meets Natural Beauty
When looking for apartments for rent Los Angeles, Malibu is synonymous with luxury and natural beauty — particularly between the Santa Monica Mountains and the Pacific Ocean. It boasts pristine beaches and oceanfront properties, making it a haven for those seeking upscale coastal living. Zuma Beach, known for its vast sandy shores, is perfect for sunbathing, while El Matador State Beach offers dramatic rock formations and sea caves for exploration. Paradise Cove Beach provides beachside dining, and Surfrider Beach draws surfers from far and wide. In Malibu, you can immerse yourself in art and culture at the Getty Villa or hike up Point Dume for panoramic coastal views.
Santa Monica: Iconic Pier and Vibrant Vibes
Santa Monica is the quintessential Southern California beach town, renowned for its famous Santa Monica Pier. Here, you can ride the Ferris wheel, savor fresh seafood, and bask in the sun on the sandy shores. The main Santa Monica Beach offers a lively atmosphere, while Santa Monica Pier Beach places you at the heart of the action. Will Rogers State Beach provides a quieter escape. In addition to the beach scene, the pedestrian-only Third Street Promenade offers a wide range of unique shops, restaurants, and street performances, and Palisades Park treats you to breathtaking Pacific Ocean views.
Huntington Beach: Surf City USA
Welcome to Huntington Beach, often called Surf City USA. This lively beach town in Orange County caters to surf enthusiasts and offers an iconic pier and vibrant downtown area. Huntington State Beach is a surfer's paradise with consistent waves and beach volleyball courts. Bolsa Chica State Beach, adjacent to the Bolsa Chica Ecological Reserve, offers birdwatching opportunities. Dog Beach is a dog-friendly haven where your furry friend — or friends! — can frolic in the sand. Stroll along the Huntington Beach Pier or Pacific City shopping and dining spree. Nature lovers can explore the Bolsa Chica Ecological Reserve.
Laguna Beach: Artistic Enclave by the Sea
Laguna Beach epitomizes California's artistic spirit and free-spirited vibe. This coastal town is located in Orange County and boasts pristine beaches, unique art galleries, and a vibrant downtown. Main Beach, the heart of Laguna Beach, is ideal for swimming and people-watching, while Crescent Bay Beach beckons with tide pools to explore. For the adventurous, Thousand Steps Beach is a hidden gem accessed via a challenging staircase descent leading to serene tide pools. Victoria Beach is famous for its Pirate Tower, a unique coastal landmark. In addition to its stunning beaches, Laguna Beach offers attractions such as the Pacific Marine Mammal Center, hiking trails at the Laguna Coast Wilderness Park, and art exploration at the Laguna Art Museum.
Newport Beach: Harbor Bliss and Surfing Thrills
Newport Beach, located in Orange County, offers a blend of beautiful harbors and fantastic surf spots. This town seamlessly combines upscale shops and waterfront dining with adrenaline-pumping waves. Newport Pier Beach is a popular spot for sunbathing and surfing, with the iconic Newport Pier as a backdrop. Balboa Peninsula Beach invites you to explore its charming streets, including the historic Balboa Fun Zone. When in Newport Beach, stroll along the lively Balboa Peninsula, where you'll find dining, entertainment, and the historic Balboa Fun Zone. Fashion Island offers high-end shopping, and a leisurely walk along the Newport Pier allows you to soak in the coastal views.
Coronado: Historic Elegance by the Bay
Coronado, situated on a peninsula in San Diego Bay, exudes historic charm and elegance. The iconic Hotel del Coronado, one of the first commercial buildings to achieve full electric lighting, is a testament to the town's heritage. Coronado Beach, known for its vast sandy shores and stunning sunsets, is consistently ranked among the best beaches in the U.S. Silver Strand State Beach offers a quieter, more relaxed option for beachgoers. Exploring Coronado, you can delve into the history and architecture of the Hotel del Coronado, enjoy a scenic ferry ride to downtown San Diego from the Coronado Ferry Center, and tee off at the picturesque Coronado Municipal Golf Course.


Manhattan Beach: Vibrant Beach Vibes
Manhattan Beach, a trendy beach town in Los Angeles County, is known for its vibrant atmosphere and world-renowned volleyball tournaments, including the Manhattan Beach Open. Manhattan Beach Pier and Beach are at the heart of the action, offering perfect spots for swimming, sunbathing, and beach volleyball. El Porto Beach is popular for its consistent surf breaks and great waves, while Bruce's Beach is a historic site with a fascinating history and beautiful ocean views. Manhattan Beach State Beach provides an ideal setting for a relaxing day by the sea. Stroll along the iconic Manhattan Beach Pier, enjoying breathtaking ocean views. The Strand is a scenic paved path along the beachfront, perfect for walking or biking. If you're interested in marine life, the Roundhouse Aquarium offers educational exhibits, and the Manhattan Beach Botanical Garden provides a peaceful oasis of native plants and serene gardens.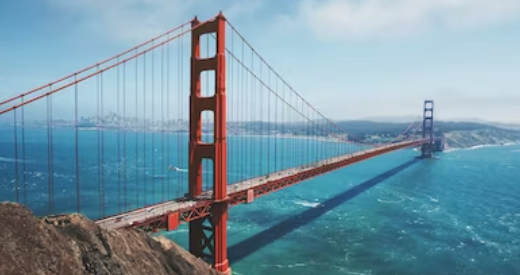 The beach communities near Los Angeles offer a diverse range of experiences, catering to the desires of every beach enthusiast. From the luxurious charm of Malibu to the lively vibes of Manhattan Beach, you can't go wrong with any of these stunning coastal destinations. It's time to pack your beach gear, hit the waves, and soak up the sun in your ideal beach community.
---