November 16, 2023 0 Comments Best Beaches in The World, Destinations
Where Are The Best French Nude Beaches?
France, known for its rich culture, exquisite cuisine, and stunning landscapes, also holds a reputation for being a haven for naturists. The country is home to a plethora of nude beaches, predominantly situated in the southern region. Today, we'll take you on a journey through some of the most inviting French nude beaches, offering a unique blend of tranquility, clear waters, and fine sands.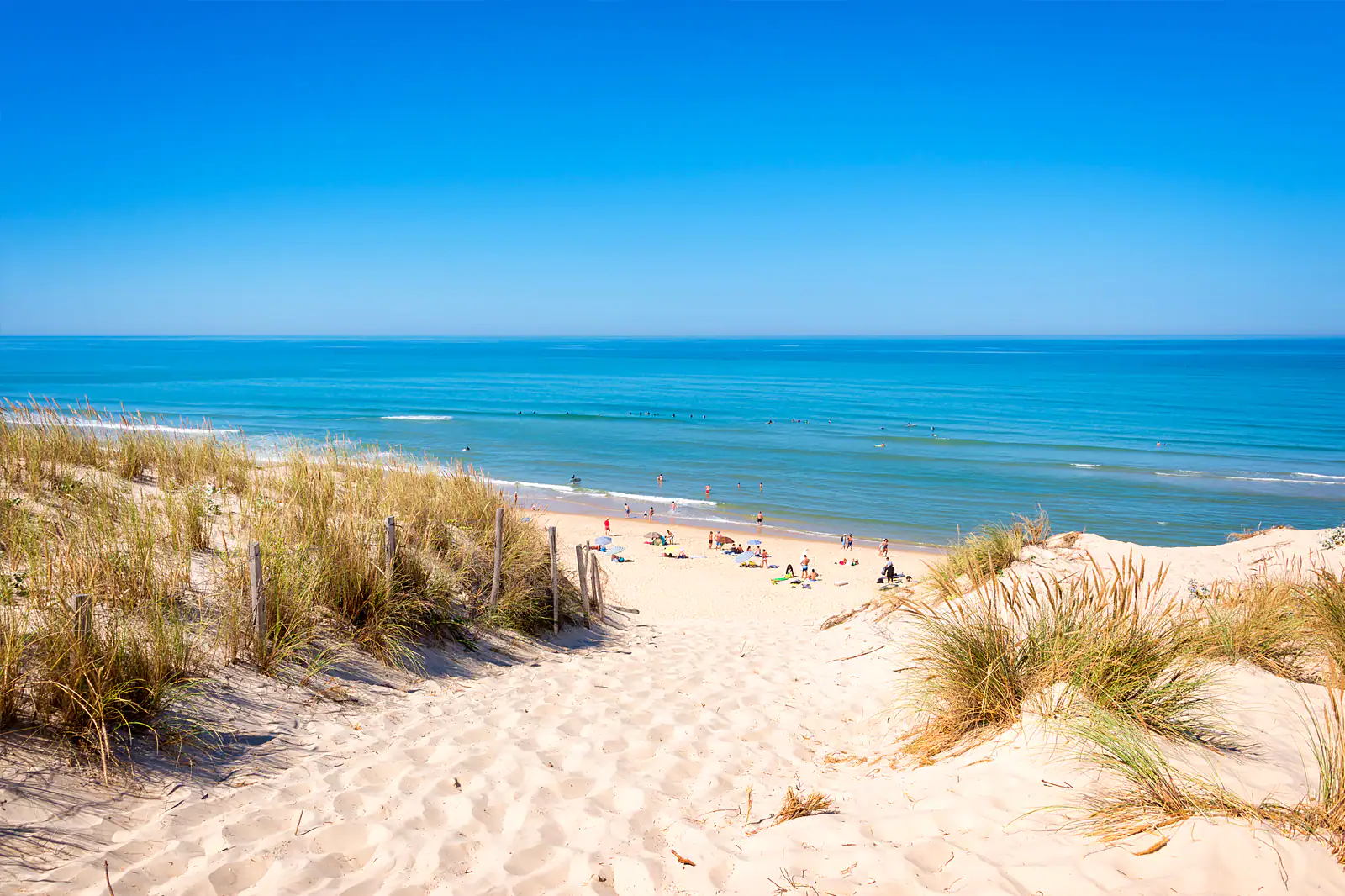 A Brief History of Naturism in France
Naturism or nudism made its way to France around the 1920s. Despite not originating in the country, France embraced the concept with open arms, leading to a surge in its popularity. The nation's sunny climate and extensive coastline made it an ideal spot for naturists. Particularly, the southern coast of France, with its calm Mediterranean waters and relentless sunshine, became a favorite among nudists.
Interestingly, the first meeting of the International Naturist Federation took place in France, further solidifying the country's place in the annals of naturist history. Over the years, France maintained its status as a leading destination for naturism, marked by a broad spectrum of nude beaches that cater to different preferences.
Nudist Paradises in the French Riviera
The French Riviera, known for its glamorous lifestyle and pristine beaches, is also a popular locale for nudists. Here are some notable French Riviera nude beaches that you should consider visiting.
Plage de Tahiti, Saint-Tropez
Plage de Tahiti is situated just south of the luxurious town of Saint-Tropez. This beach became a symbol of French Riviera's nudist culture after being the filming location for the 1956 movie _Et Dieu … Crea La Femme _(And God Created Woman), starring Brigitte Bardot. Over time, the beach became officially 'clothing optional' and is now considered one of the most famous French nude beaches.
Pampelonne Beach, Saint-Tropez
Another gem in the vicinity of Saint-Tropez is Pampelonne Beach. This golden sandy stretch is a part of the high-end beach scene since the 1950s. Staying close to the beach, you're likely to find luxury eateries and beach clubs, making it a perfect blend of opulence and naturism.
Nude Beaches in the Languedoc-Roussillon Region
The Languedoc-Roussillon region is home to many beach towns, including the famed Cap d'Agde. This town stands out for its fully equipped naturist resort and a nude beach that stretches for about 5 kilometers.
Cap d'Agde Naturist Beach
Cap d'Agde Naturist Beach is part of a larger naturist resort near Montpellier. The city is known for its hedonistic reputation and is even referred to as the world capital of nudism. The beach attracts tourists from all over the world, making it a lively spot for naturists.
Some of The Nude Beaches of Corsica
The island of Corsica is an epitome of natural beauty, boasting some of the finest nude beaches in France.
Linguizzetta Beach
Linguizzetta Beach is an impressive nude beach on the east coast of Corsica, stretching for about 4 kilometers. The beach doesn't differentiate between nude and non-nude sections. It's all nude, making it one of the longest nude beaches in the world.
The Atlantic Coast and Its Nude Beaches
The Atlantic coast, particularly the beaches of the Landes and the Gironde regions, is known for its large nude-friendly areas.
Montalivet Naturist Beach
Montalivet Naturist Beach, near Bordeaux, is in front of the world's first naturist vacation resort. Although the beach is on the Atlantic Ocean, making the waters a bit rough, its significance in naturist history makes it a must-visit.
Nudist Beaches in the North of France
The northern coast of France also has a few clothing-optional beaches, providing a different experience for naturists.
La Redoute Beach
La Redoute Beach is one of the few clothing-optional beaches along France's northern coast. Located in Merville-Franceville-Plage, the beach is divided into three sections – a nudist section, a kite-surfing section, and a bathing section with lifesavers.
Exploring the French nude beaches offers a unique experience of freedom, tranquility, and oneness with nature. Whether you're a seasoned naturist or a first-timer, these beaches provide an inviting and open-minded environment that respects individual choice. So, pack your beach essentials (or not) and get ready to discover the allure of naturism in France.
---