July 29, 2021 0 Comments Beach Tips
3 Ways To Dress Up Your Beach Attire For A Nice Dinner While On Vacation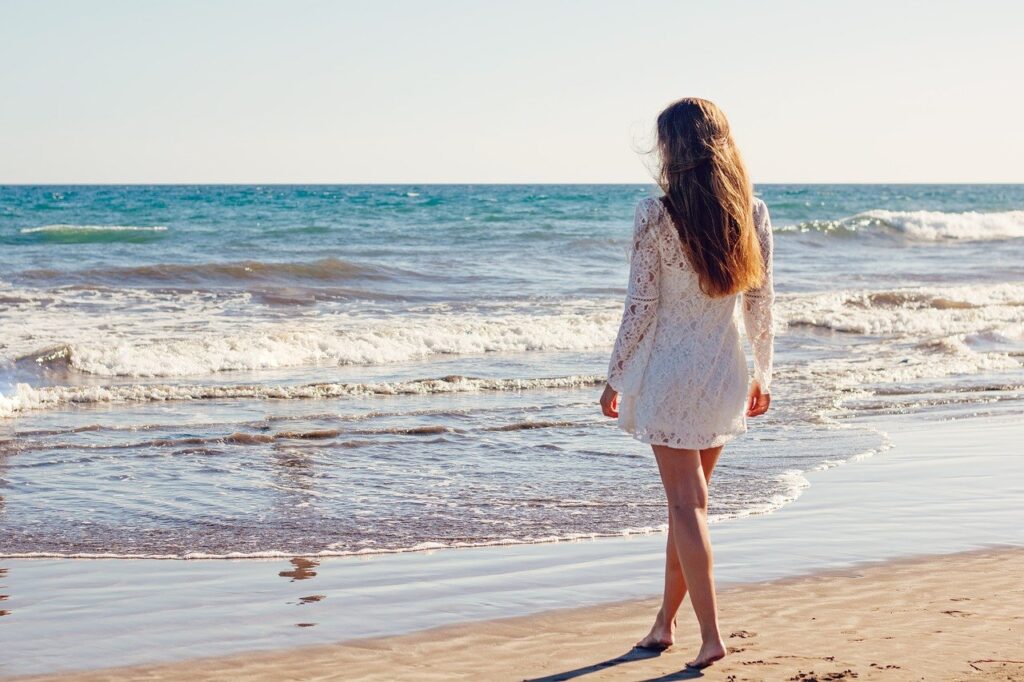 Although the majority of your time during a beach vacation will likely be spent lounging at the beach or playing in the water, you may find yourself wanting to take a break from beach food and get a real dinner from time to time. However, if you're planning on dining at any kind of formal restaurant, you likely can't show up just in your bathing suit and sun hat. So to help ensure that you're able to be comfortable at both locations, here are three ways to dress up your beach attire for a nice dinner while you're on vacation. 
Choose Jumpsuits As A Cover-Up
For most women, wearing a swimsuit cover-up on the way to the beach is a given. But while most swimsuit cover-ups are reminiscent of a flowy, open dress shirt, what can easily be worn over your swimsuit and to a nicer restaurant is a jumpsuit.
Bonnie Wertheim, a contributor to the New York Times, shares that jumpsuits can be easily dressed up or dressed down depending on where you're wearing it and how it's accessorized. So while you might be wearing flip-flops and a big sun hat with your jumpsuit when you're headed down to the beach, taking off your swimsuit and adding some makeup and jewelry can easily make your jumpsuit appropriate for a more formal dinner. 
Swap Out Your Shoes
As was mentioned above, accessories are often what can make an entire outfit feel casual or formal, and this is true for a lot of the items you might wear to the beach as well.
For many women, wearing a dress to the beach is common. And for men, a button-down beach shirt isn't hard to comeby. So if you already have these items on, you can make the transition from the beach to a restaurant by changing your shoes from beach shoes to something a little more formal. For women, heels would be a safe bet. And for men, loafers could easily work. 
Wear Classic Pants
If you're wearing swim trunks to the beach, it's going to be very hard for you to keep those same bottoms on while trying to achieve a more formal look. So if that's what you're wearing during the day, you may want to choose a more classic pants style for the evening. 
To help your classic pants feel even more fitting for the occasion, Hannah Brockman, a contributor to Society19.com, suggests choosing lighter neutral colors or colors that are a bit cooler and more muted. Doing so will help you give off a much more formal and put-together look. 
If you're needing to find a way to dress up the beachwear you brought on your tropical vacation, consider using the tips mentioned above to help you see how this can be done. 
---