September 28, 2019 0 Comments Beach Tips
How to get ready for the beach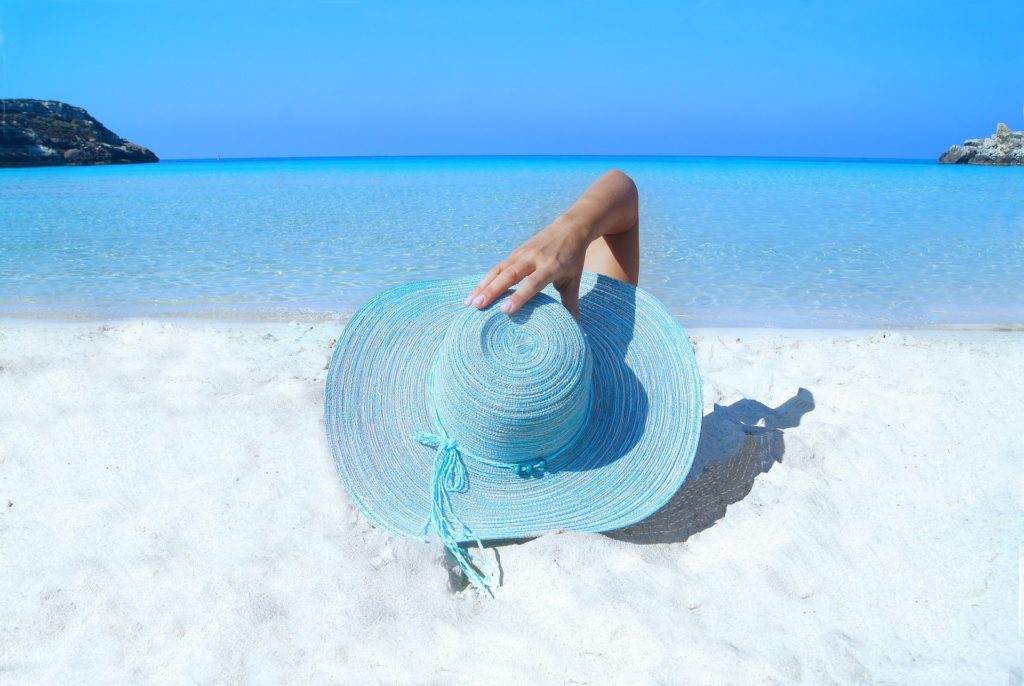 Sunshine above, warm sand under bare feet, the soothing sounds of waves, are all conditions for a perfect day at the beach. Going to the beach, or even thoughts of walking along the sandy shore, is extremely soothing and healing both mentally and physically.  This is especially the case during the cold winter months, where doldrums and cabin fever runs high. Many also suffer from lack of vitamin D and Seasonal Affective Disorder (with the apt acronym SAD), so doctors are likely to recommend a beach getaway to boost mood, immune system, and overall well-being. Going to the beach also provides an opportunity to bond with family and friends, so there is a strong social benefit to making the trip. Therefore, it is important to be prepared for the beach and make the most out of the time spent. 
The first piece of advice is to always stay hydrated. Especially when the day is hot and you are playing in the sand, you can become thirsty and dizzy very fast. Always bring a cooler, packed with water or other drinks to cool down and quench any thirst. Since you have the cooler, for a long day at the beach it is a great idea to pack some food for when you or the family get hungry. If you are a master chef you could even bring a portable propane barbeque to grill hamburgers, or otherwise sandwiches and potatoes chips are easy meals. However, with eating and drinking, don't forget the plates, cutlery, cups, and garbage bags. Keep the beach beautiful by leaving your spot cleaner than when you arrived.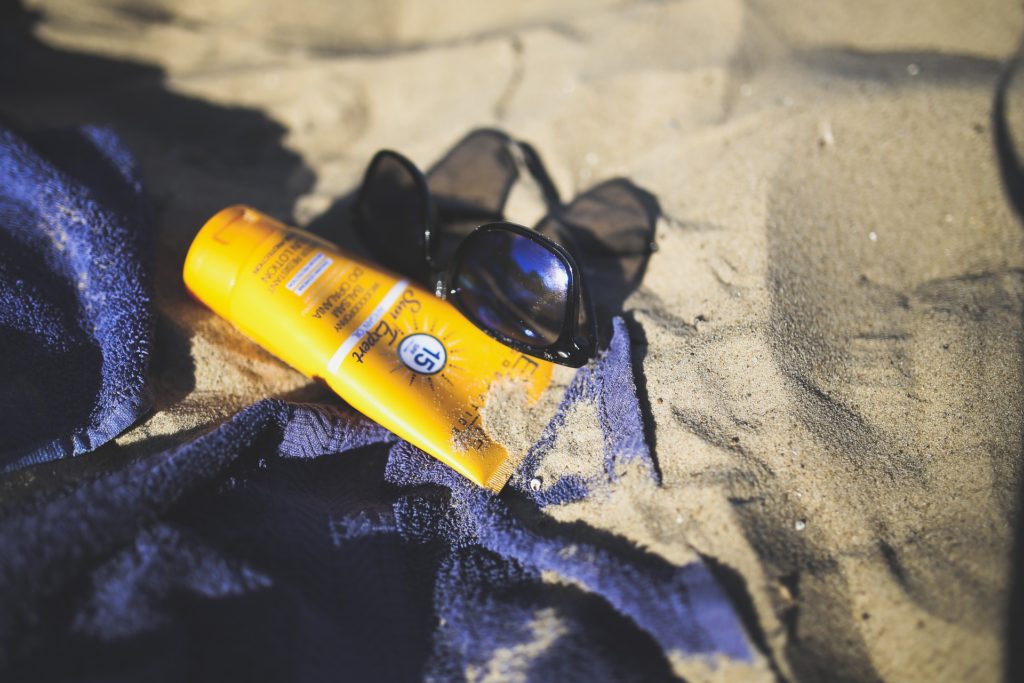 For sun protection, always bring lots of sunscreen and an umbrella for shade. Working on that tan safely as otherwise you will have a painful lobster red sunburn at best and at worst increase chances of skin cancer later on. Many beachgoers forget to reapply sunscreen lotion throughout the day, especially after taking a dip in the water or sweating it off. Also, do not forget that stylish pair of sunglasses you have been waiting to show off. This helps not only with looking cool, but fighting ultraviolet rays and general discomfort on a bright, sunny day where the reflections off the water can be blinding. Be sure to also have chairs or a blanket to stay comfortable. Bring several towels – those to dry off with and also to lie down on. When taking a stroll on the hot sand, wear flip flops to prevent feeling as if you are fire walking and also for safety against sharp objects like jagged rocks or broken glass. There is nothing worse to ruin a fun day at the beach than an injury, however, if so it is a good idea to bring band aids, disinfectant, or even a first aid kit.
Speaking of safety, when in the water make sure that you or your children do not swim out too far. The further away from shore a swimmer is, the harder they are to be rescued and the deeper the depths of water. Also, there are dangerous rip tides or currents that can pull even the strongest swimmer further out. Especially for children, it is important to bring some swimming aids such as foam noodles, boogie boards, or water wins. For little children, a life vest provides that extra precaution even when they are wading close to shore. Depending on what beach you are in the World, also pay attention to signs or do research beforehand to ensure there are no dangerous marine life in the water. For example, there are countless jellyfish warning signs on Australian beaches and netted areas designated for swimmers. Stay within this safe zone to avoid any 'shocking' surprises. 
Many of these items can be stored in what is called a Beach Bag. This keeps all the beach items neatly organized and easy to carry. It is also a place where you can store some of your valuables, such as cash, phone, or anything not waterproof. However, be sure to keep an eye on the bag as theft is still possible in certain places – especially developing countries that prey on innocent tourists. If you feel uncomfortable leaving valuables in a bag but want to enjoy the water, there are waterproof pouches that can be carried on you at all times.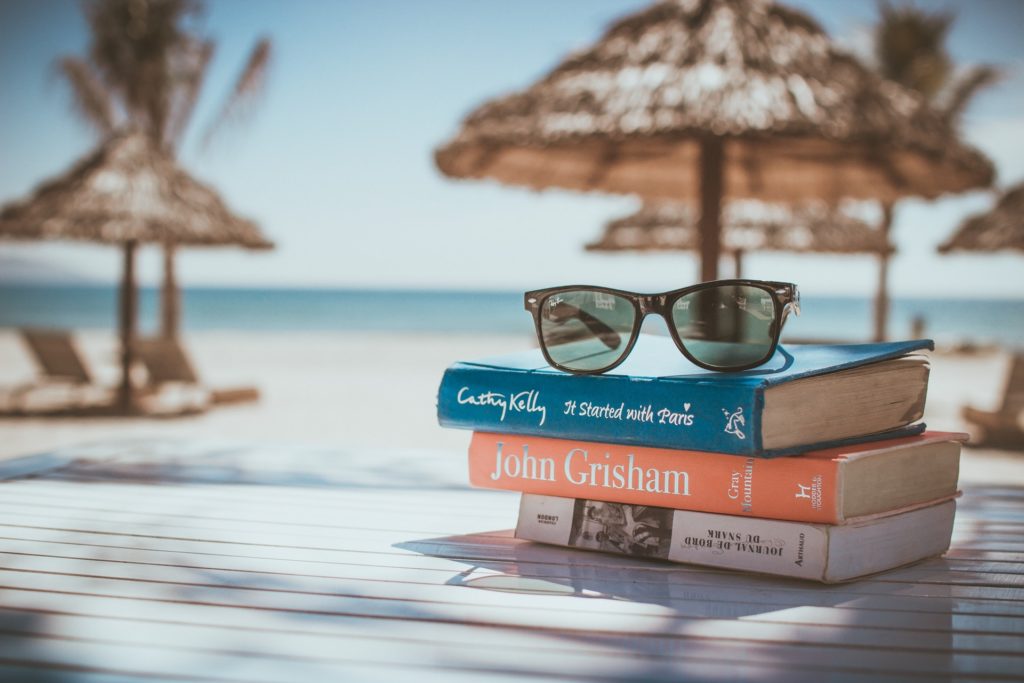 Given a day at the beach can be long, it is also a great idea to bring a book or a magazine and portable speakers that can play music. Another amazing option is to play games right from your smartphone. There are many online casino sites that offer UK online slots with an easy to learn gameplay and exciting awards on offer, so you could be digging up real money in the sands. These online slots are usually a standard 5 reels, 3 or 4 rows, a set number of paylines, and have a variety unique themes. For instance, there are many beach themed slots such as NetEnt's 'Beach' or 'Aloha!', SunFox Game's 'Cash Mix', and Yggdrasil's tropical 'Easter Island', to name a few. Even when you are at home or snowed in during wintertime, these online slots are great for instantly transporting you on a beach vacation and boosting your mood. With numerous bonuses and features also on offer, including incredible jackpots, the dream vacation may become a reality with many chances to win on every spin. The great aspect of online games, particularly these slots, is that they are completely mobile compatible so you can enjoy on your beach towel. 
From games on the smartphone to games in the sand, it is finally important to pack some toys or sports items, especially for children. A bucket and shovels to build a sandcastle, a frisbee to toss, or water guns, are all terrific beach items to play with. When all else fails, the basics of a simple stick to draw with prevail – for a game of tic tac toe or to draw in the sand. 
A day at the beach should be safe, fun, and full of sun. Writing a checklist that includes these items and ideas is sure to turn you into a seasoned beachgoer.
---