June 18, 2019 0 Comments Beach Tips, Best Beaches in The World, Destinations, Ocean Beach Bulletin
7 of the best empty beaches the world to visit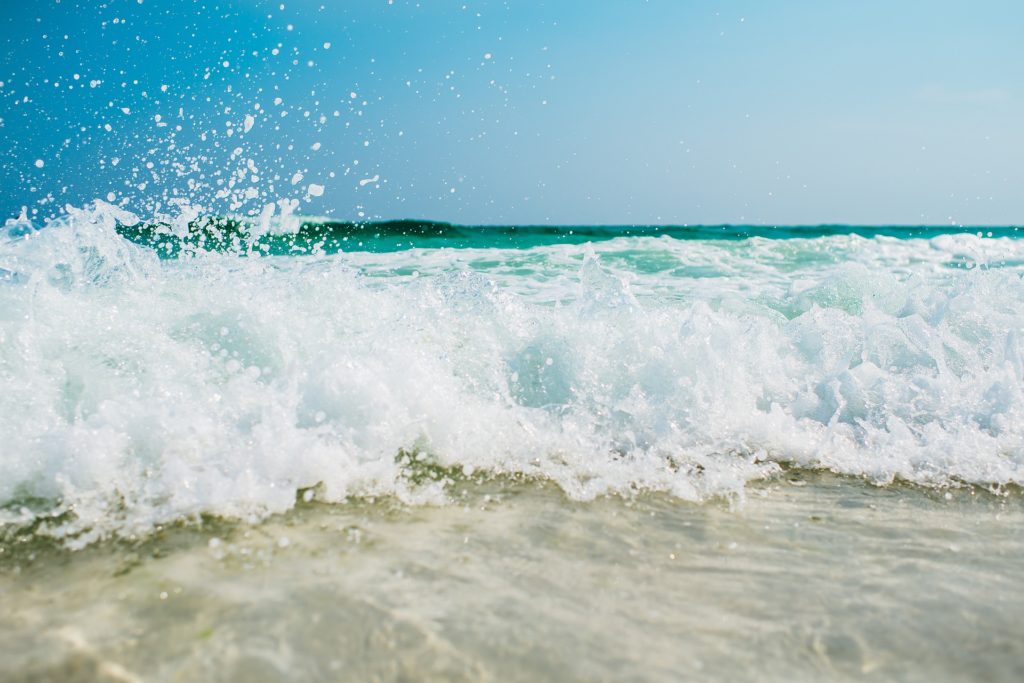 Sebastian Inlet, Space Coast, Florida
Sebastian Inlet in Florida is a state park with a lot of things to keep everyone entertained. Everything from turtle watching to fishing to a couple of museums. It's on the space coast so it's less touristy than the other beaches. You won't feel as crowded as if it was spring break. You can sometimes see dolphins or manatees swimming in the area, which is definitely future bragging rights. You can arrive by boat or by car and it's very inexpensive. it has some fabulous scuba diving and some amazing surfing as well. It's one of the most secluded beaches in Florida.
Woodford Hill Beach, Dominica
Woodford Hill beach on the island of Dominica is another great place for secluded beaches. The sand comes from the coral reefs and has a beautiful golden color to it. What more can you ask for? A golden beach surrounded by coconut palms with nobody around.
Baía de Sancho, Brazil
Balla de sancho is a UNESCO site off Brazil's northeastern coast. It is legally protected from commercial development and protected from too much tourism. To give you even less competition for the beach you have to get there down the side of a cliff using ladders. Once you get there it's a beautiful experience. Finding a beautiful beach without tourists takes a little bit of work, and this is a perfect example of that..
Costa de la Luz, Spain
In spain we have the cost de la luz, a 50 mile stretch of beach that is free of crowds and commercial development. It will take you about three hours to get there from seville but with 300 plus days of sun a year it's a great place to go. Your only competition might be windsurfers due to the heavy coastal winds as they consider it to be a mecca for windsurfing. But we are sure you can find the right spot in those 50 miles
Hidden Beach, Puerto Vallarta, Mexico
The name says it all, hidden beach in puerto vallarta. This is about as hidden as it can get. The only way to reach it is by swimming or kayaking through a long tunnel. It's definitely the most work you are going to have to go through to get to a secret beach, but once you are there you have the bragging rights to one of the most secret beaches in all of the world.
Les Sables Roses, Rangiroa, French Polynesia
Le Sables Roses is a pink sand beach, as the name says in French. The sand is a finely crushed coral with a definite shade of pink. The water is blue and turquoise with a pink beach, it looks like something out of a movie. You can enjoy this isolated beach at your leisure, but if you start to see unicorns, you have been drinking too much.
Palm Island, St. Vincent and the Grenadines
If you are truly serious about your privacy at the beach and you have enough money, Palm Island might be the way for you. It's a private island where you can live like a movie star. It's not easy to get to but the service you get will live in your memory forever. There is nothing quite like lying on a beach by yourself and having a butler bring you drinks.
There are many other secluded, secret spots around the world for enjoying the beach. Almost every country with a beach culture has one hidden away. The trick is finding them. Very often they are called a secret beach for a reason, as nobody wants to tell you where they are. They want to enjoy them themselves. But with a little bit of research and looking around in this wonderful age of the internet, you can find out most anything. We have to say, sitting on a deserted beach that is postcard beautiful, all by yourself or with somebody special, is one of the most amazing experiences in life. Enjoy.
---